VOOG
design
Kristina Oolu
location
Hirvepark, Tallinn, Estonia
type
 academic, small scale design
teachers
Tiina Tuulik, Tiiu Truus
year
 2012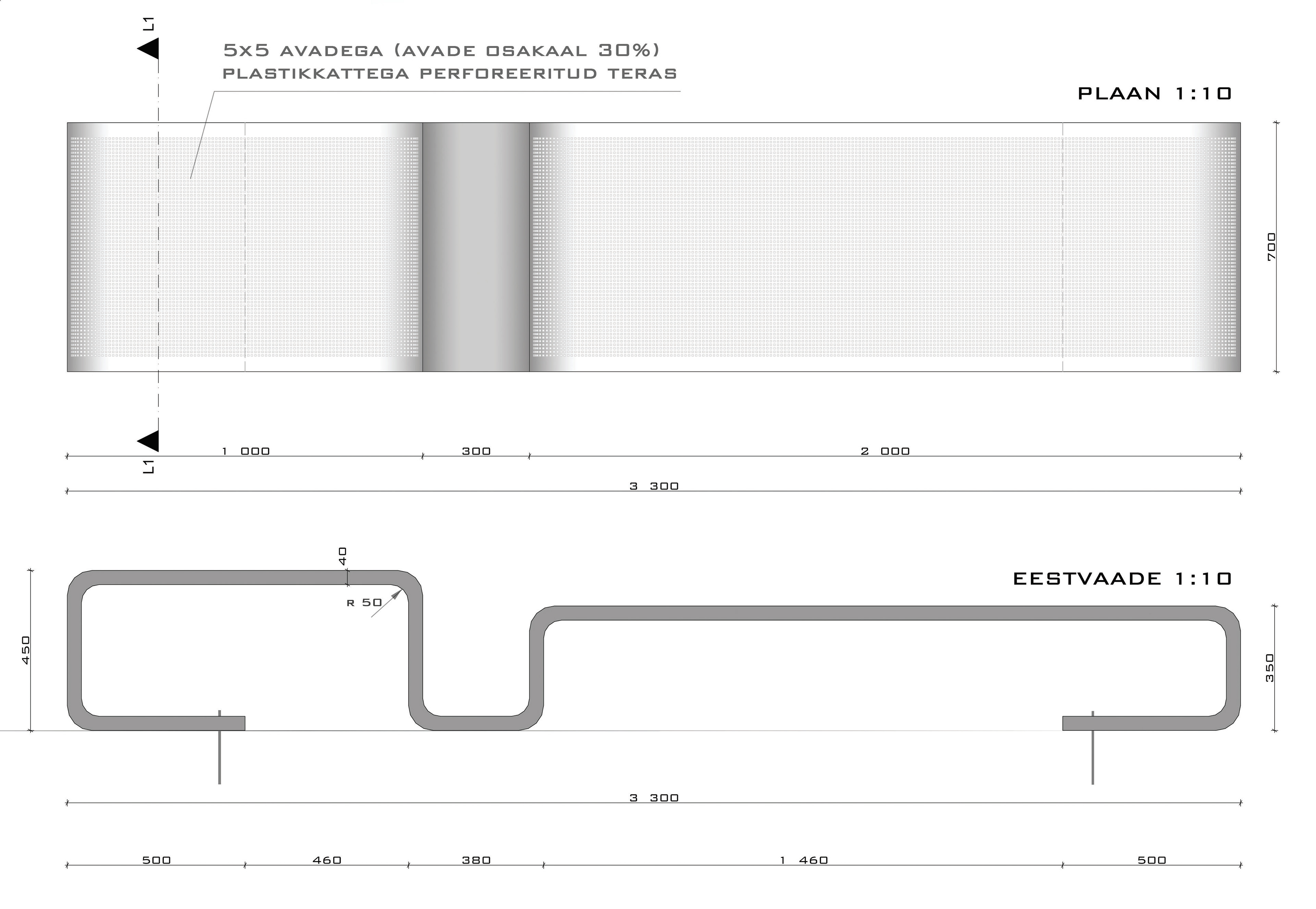 Voog is a bench, which flows along with the landscapes. Although it was designed into an urban environment according to the design task- it can also merge into more natural environments with its organic variable volumes. The design of the bench is not fixed, its rather simple structure allows the design to take different forms. With ascending and lowering, lengthening and shortening the different parts, a lot of different variations can be made, satisfying the wishes or needs of the client or the needs of a specific location. And furthermore, it is user friendly- the different heights can be edited for different age groups and abilities.
The structure of the design includes metal tubes and perforated metal sheets, coated with thermoplastic. The finishing guarantees a long lifetime for the bench and allows us to choose from a number of different coloring.

The meaning of voog in Estonian language is flow.