FACE OF TALLINN
design
Kristina
Oolu, Lii
s Uustal, Eva Reiska
location
 Port area Tallinn, Estonia
type
 academic, masterplan project
teachers
Ott Kadarik, Mihkel Tüür
year
2013
Urban planning design for the northern area of Tallinn, from Admirali pool to Russalka statue.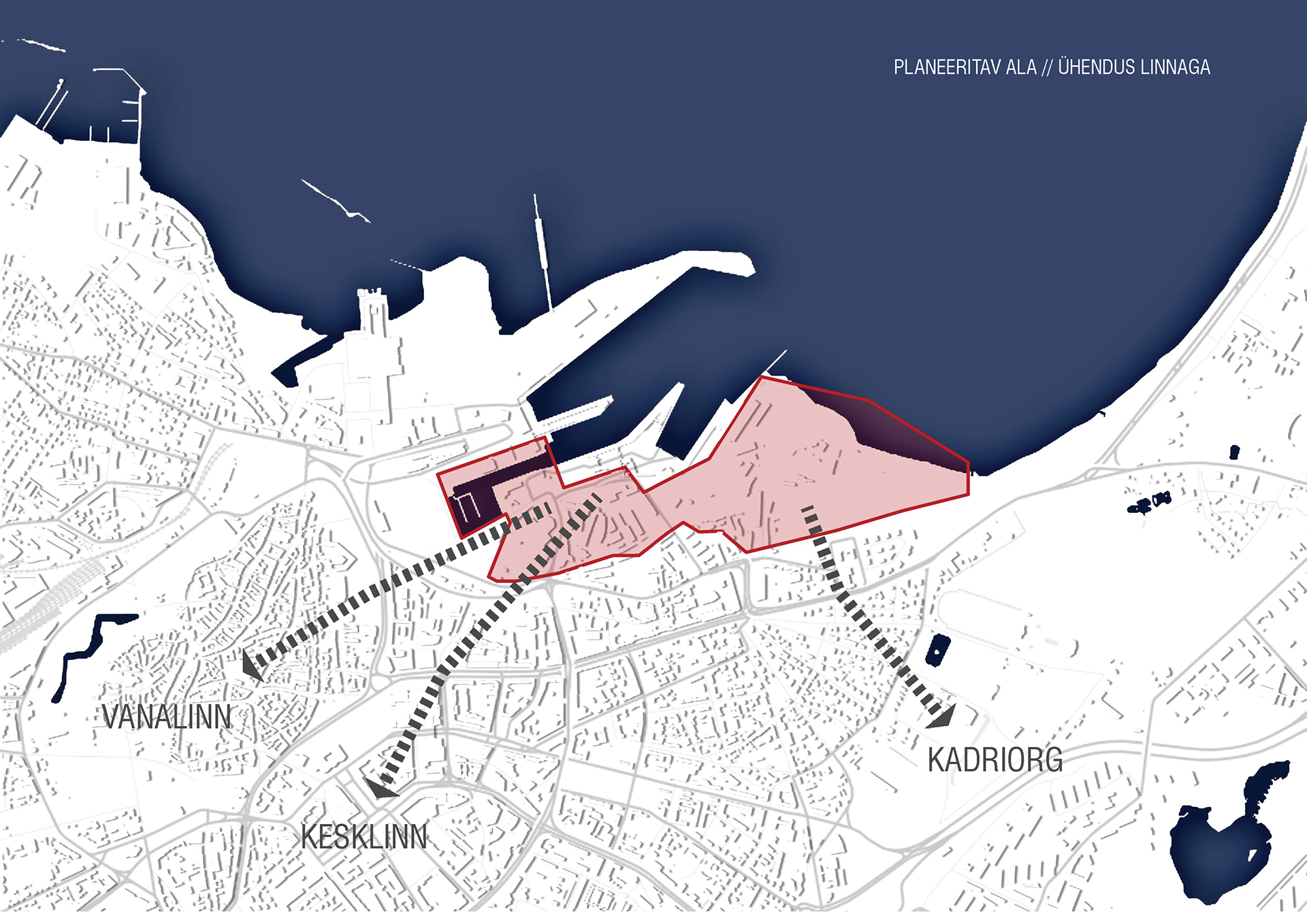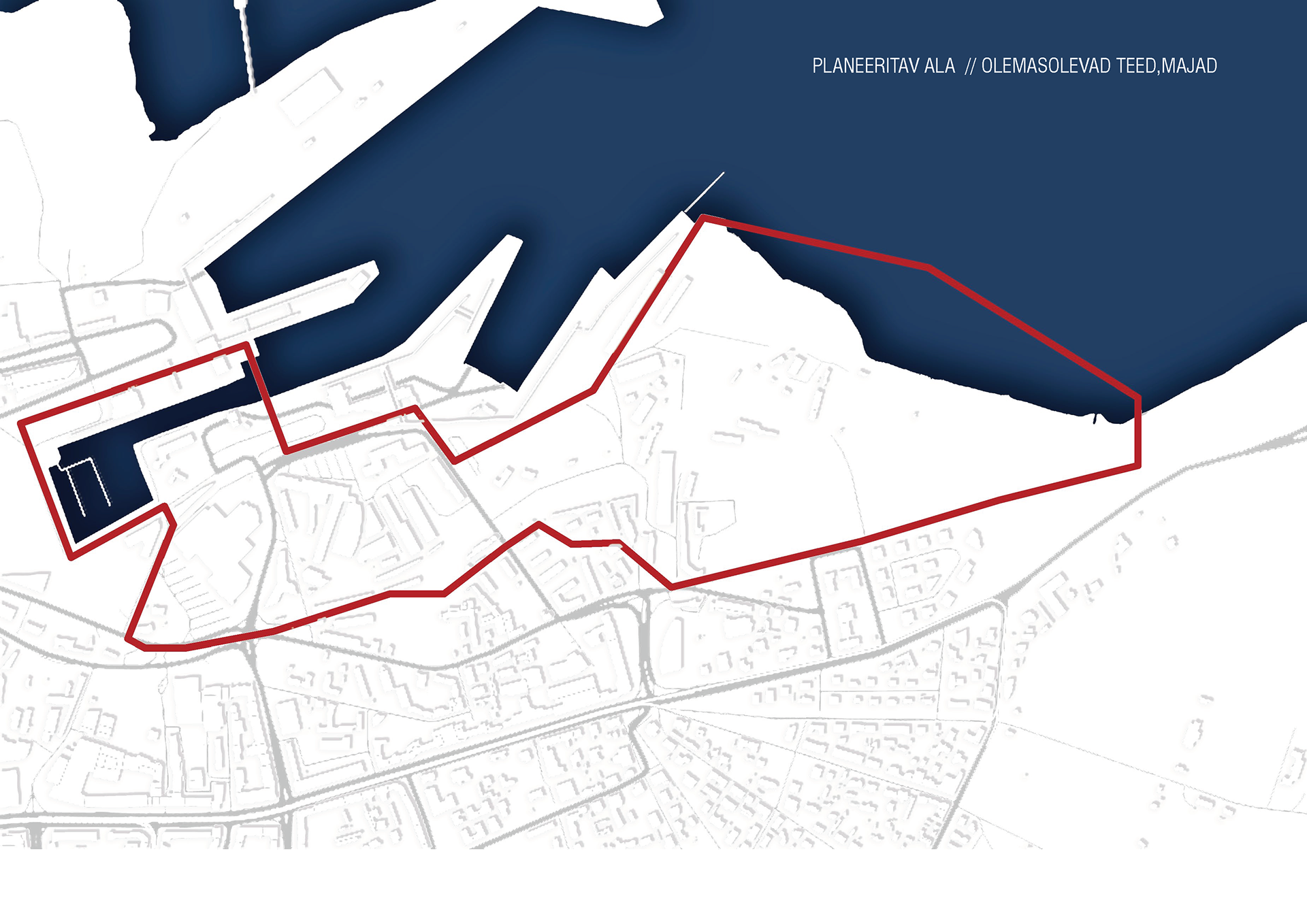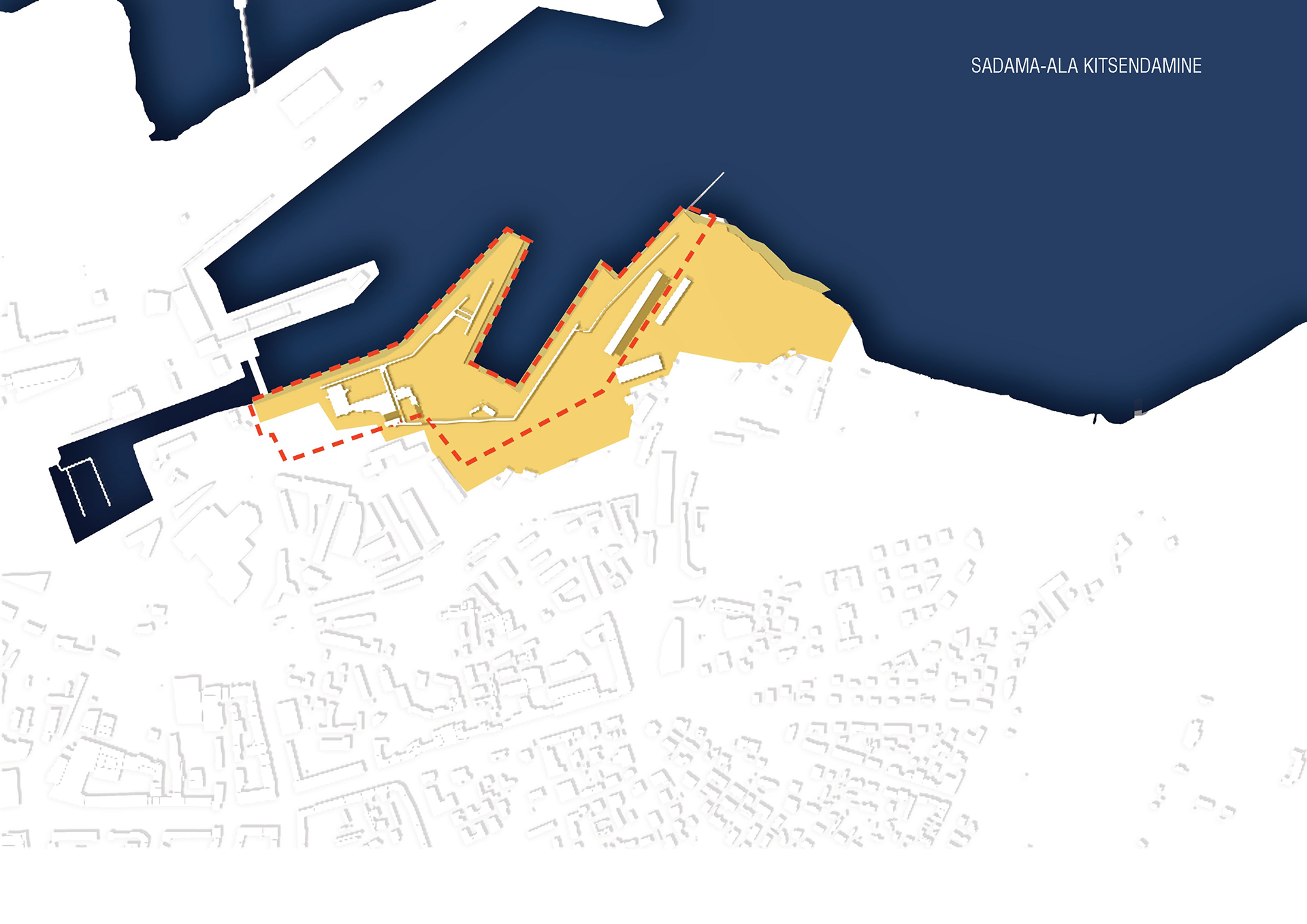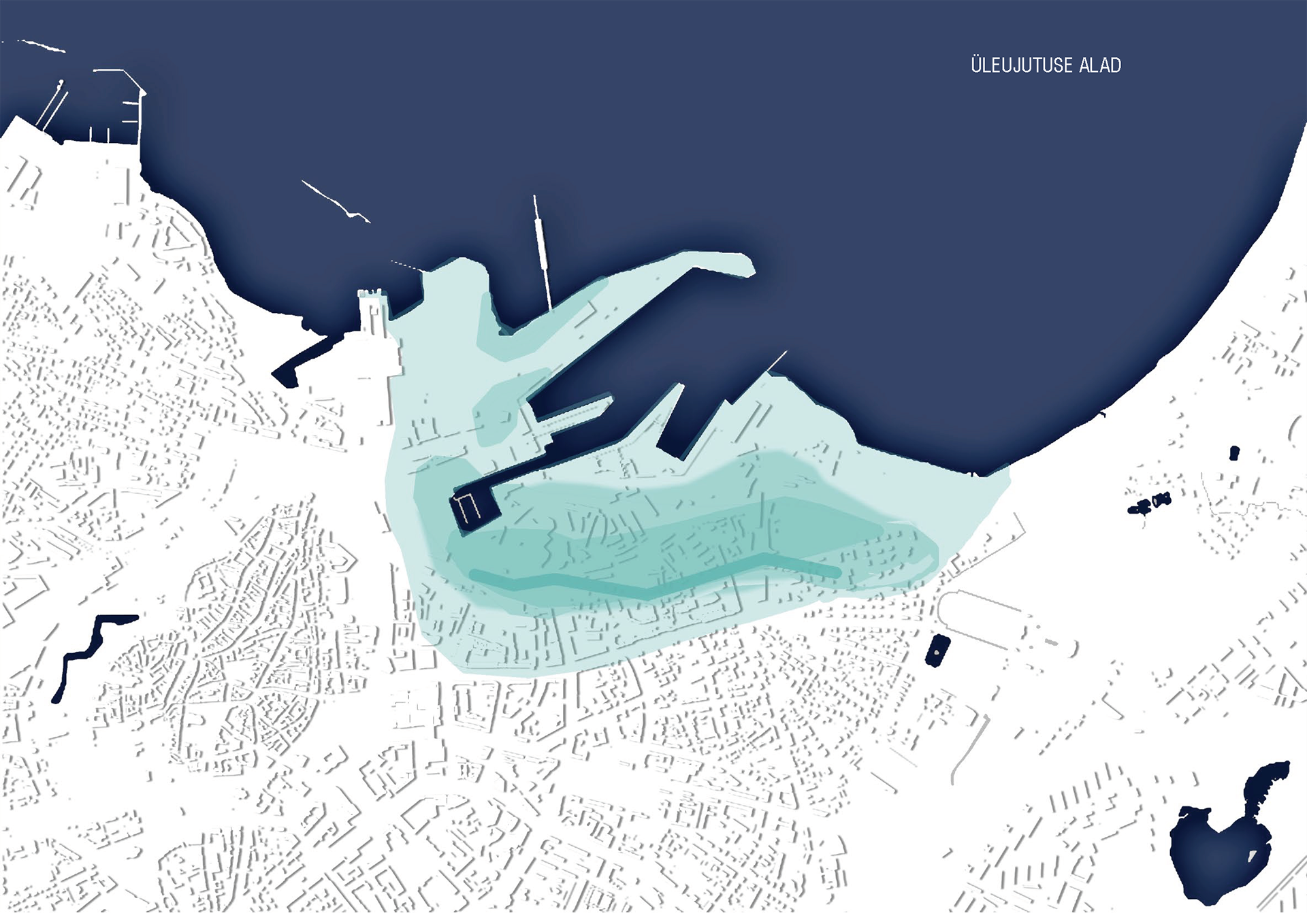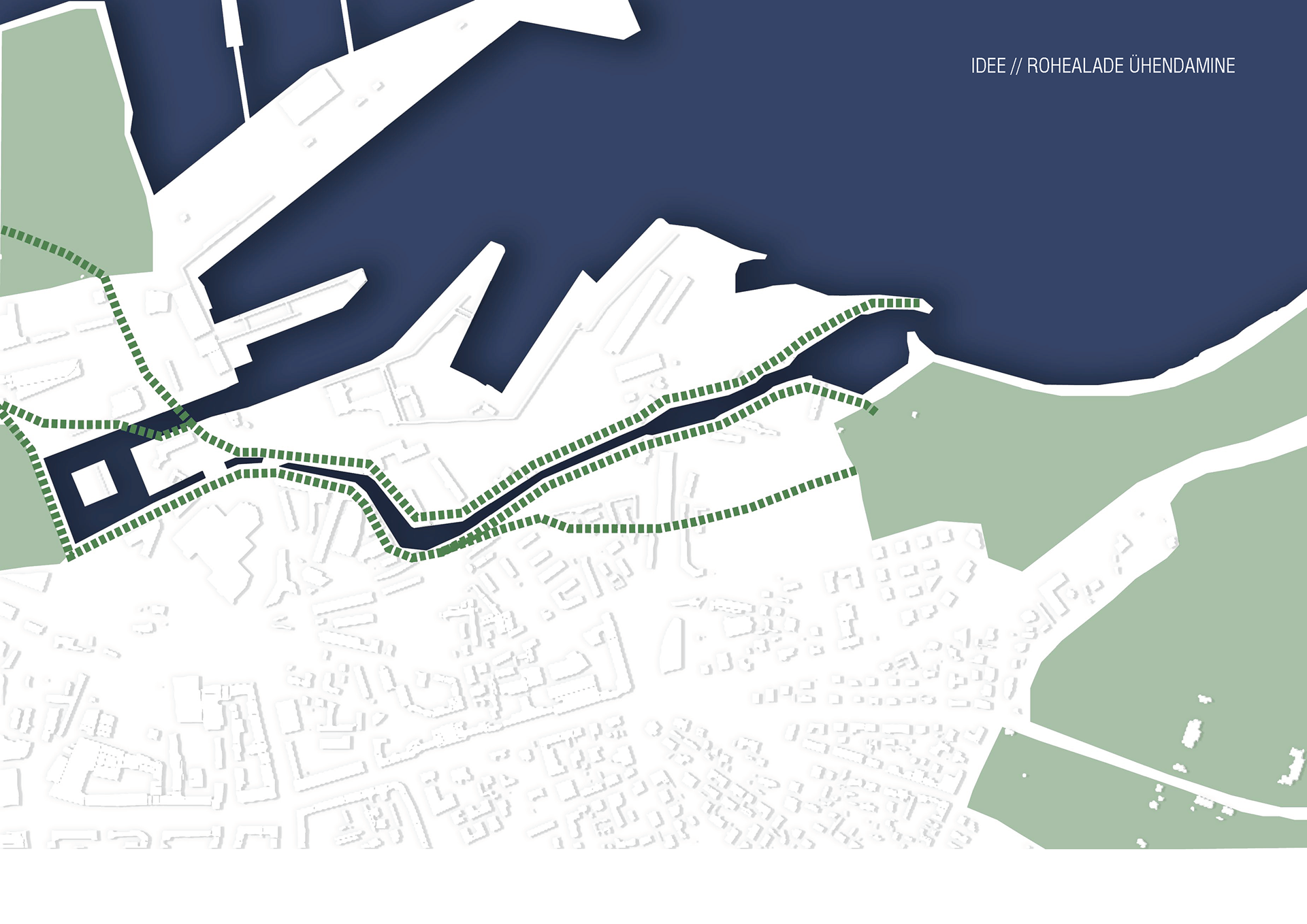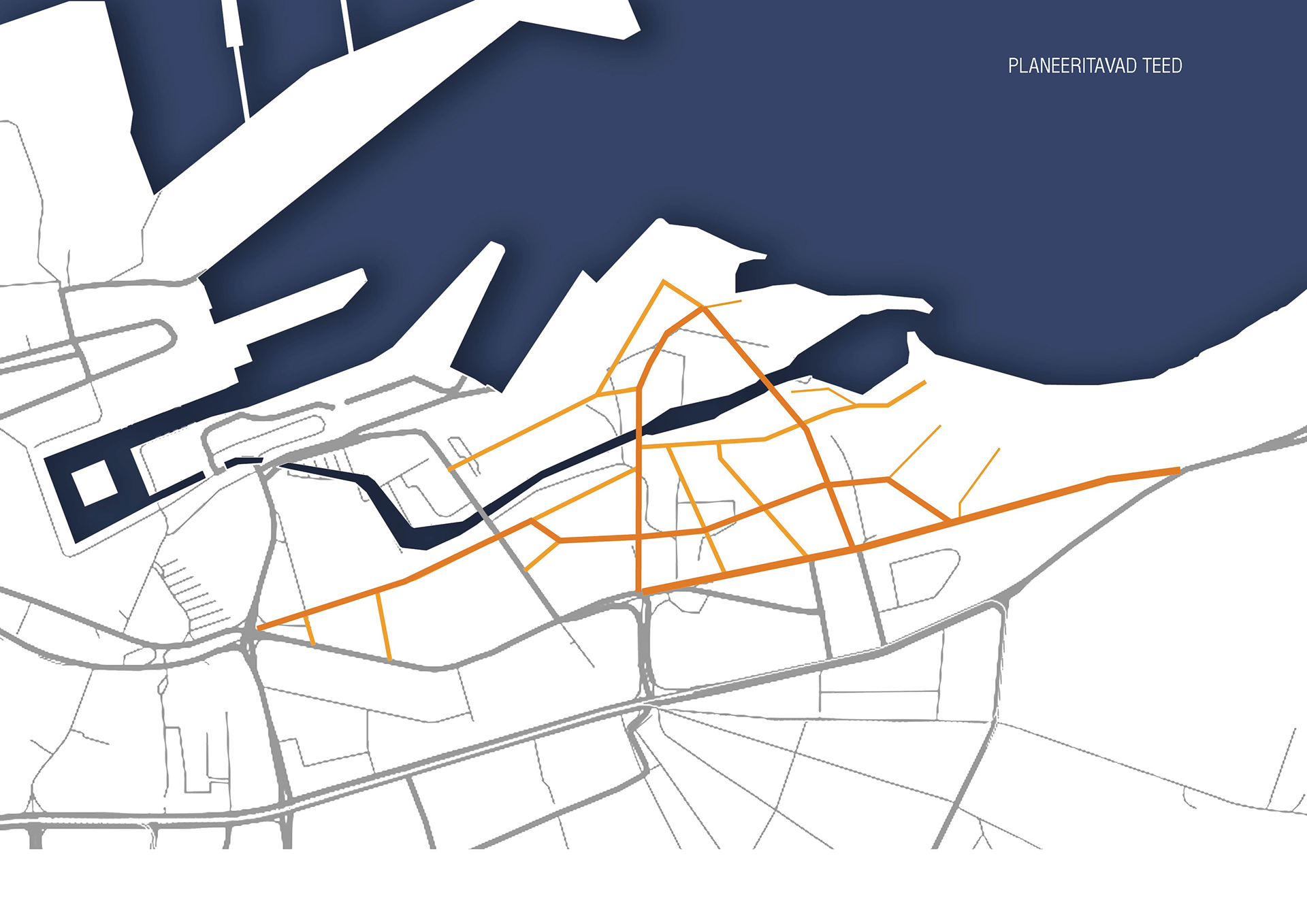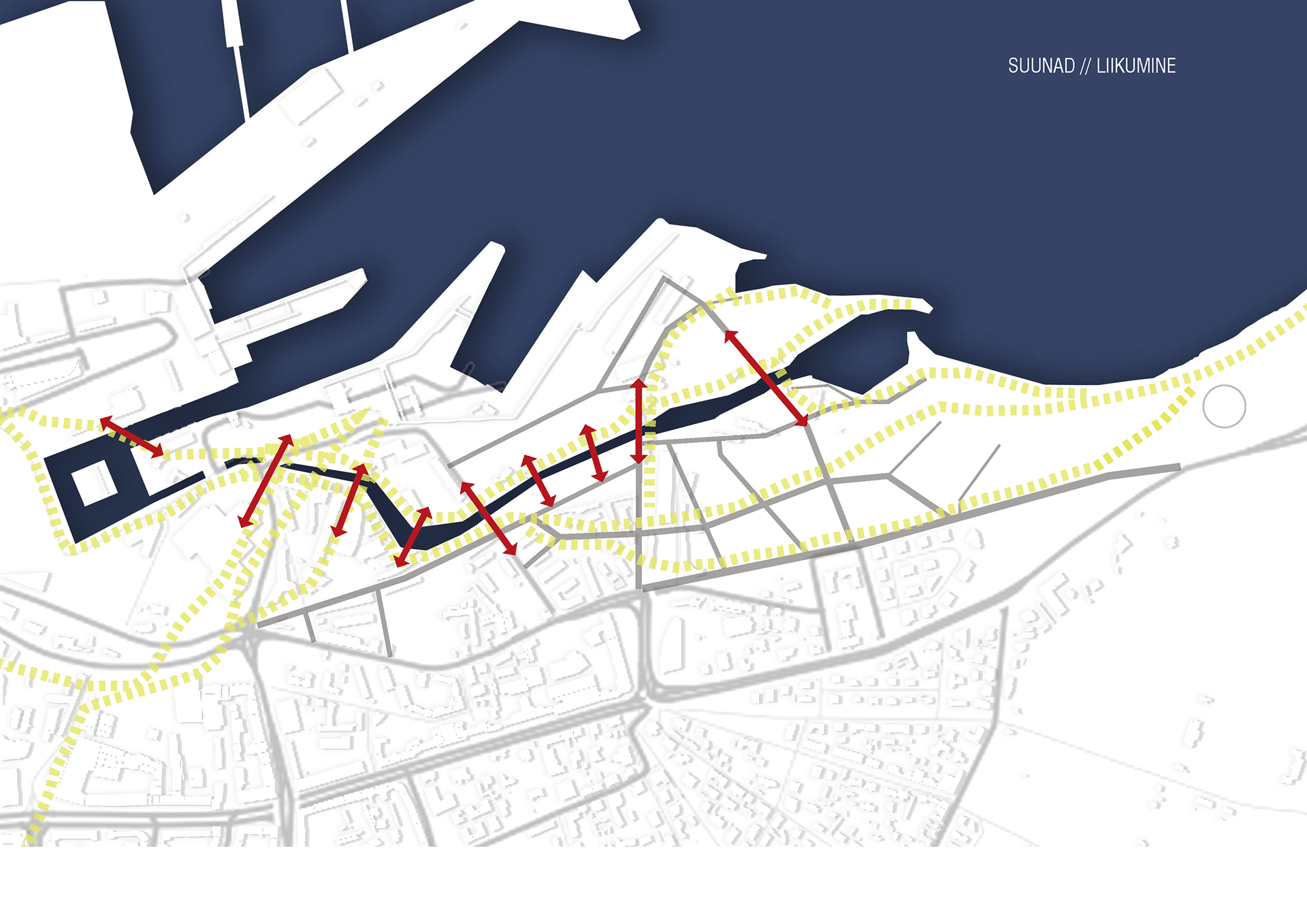 The port has poor connection with the city. Especially concerning pedestrians- the connection with the city center includes going through big parking lots and pedestrian roads are in poor condition or non-existent. There are no seaside promenades and the ports with restricted areas are widely spread along the seaside. One of the streets parallel to the seaside is often flooded.
Considering the fact that the ports will remain in the same location in a large scale, the main concept of the planning design project is to establish a canal between the sea and Narva street (the main street parallel to the seashore). This will offer sunny North bank promenades, streets and parks for the pedestrians.
To connect the port and the city center we offer routes along the Admirali pool, through Kochi Aidad and the business quarter between the previous two. With the canal we offer a solution for any flooding problems in the area. The traffic weight at the moment on Narva street is divided in the project along 3 different streets, one of which runs on the south bank of the canal. The main route for the pedestrians runs on the north bank of the canal which offers more safety as it is separated from cars. On the north bank runs also a tramway, which offers more comfort for the pedestrians. Crossings over the canal mainly serve pedestrians and bikers but 4 of them are also for vehicles. With the urban plan design we also provide connection between the park areas on different sides of the city center, the Kalaranna parks and Kadrioru park.