NIHE
design
 Ars Projekt: Rasmus Tamme, Reio Raudsepp, Rene Safin, Kristjan Männigo, Kristina Oolu, Karolin Kõll
location
 Stavanger, Norway
type
 competiton for prefabricated houses, residential development area
area
 ...
year
 2015
status
 competition- first prize
The keywords for the architectural idea of the terraced houses are structure and proportion. In this work a modern alternative and a new standard solution is proposed to a typical Norwegian terraced house.
When designing a terraced house, partitioned facades are important to avoid a dull wall. To create different rhythm we have used various boarding profiles and treatments. In addition, the terraces are displaced a little bit to make the street view more attractive.
The terraced house boxes are divided into different types. There are gabled roofs and flat roofs. Dormer windows are added to the gabled types to use the attic floor more effectively and give a little more excitement to the roof landscape. Much attention is given to the proportions and the placement of windows.
The houses are planned as element houses, which make them easy and fast to build. Different architectural techniques are used in the facades of different house types to make the quarter more diverse. There's a storage room that matches with the house in every front garden.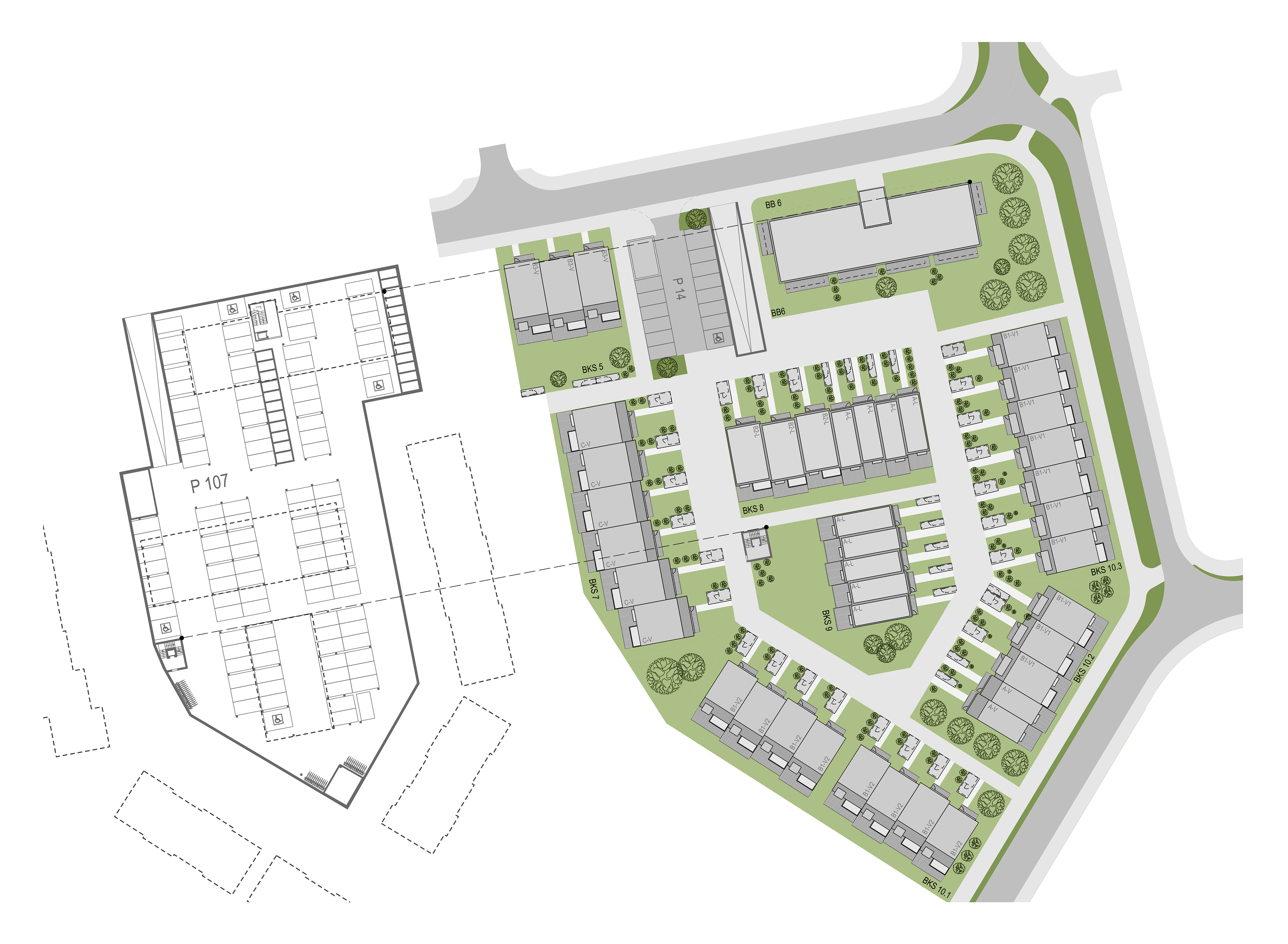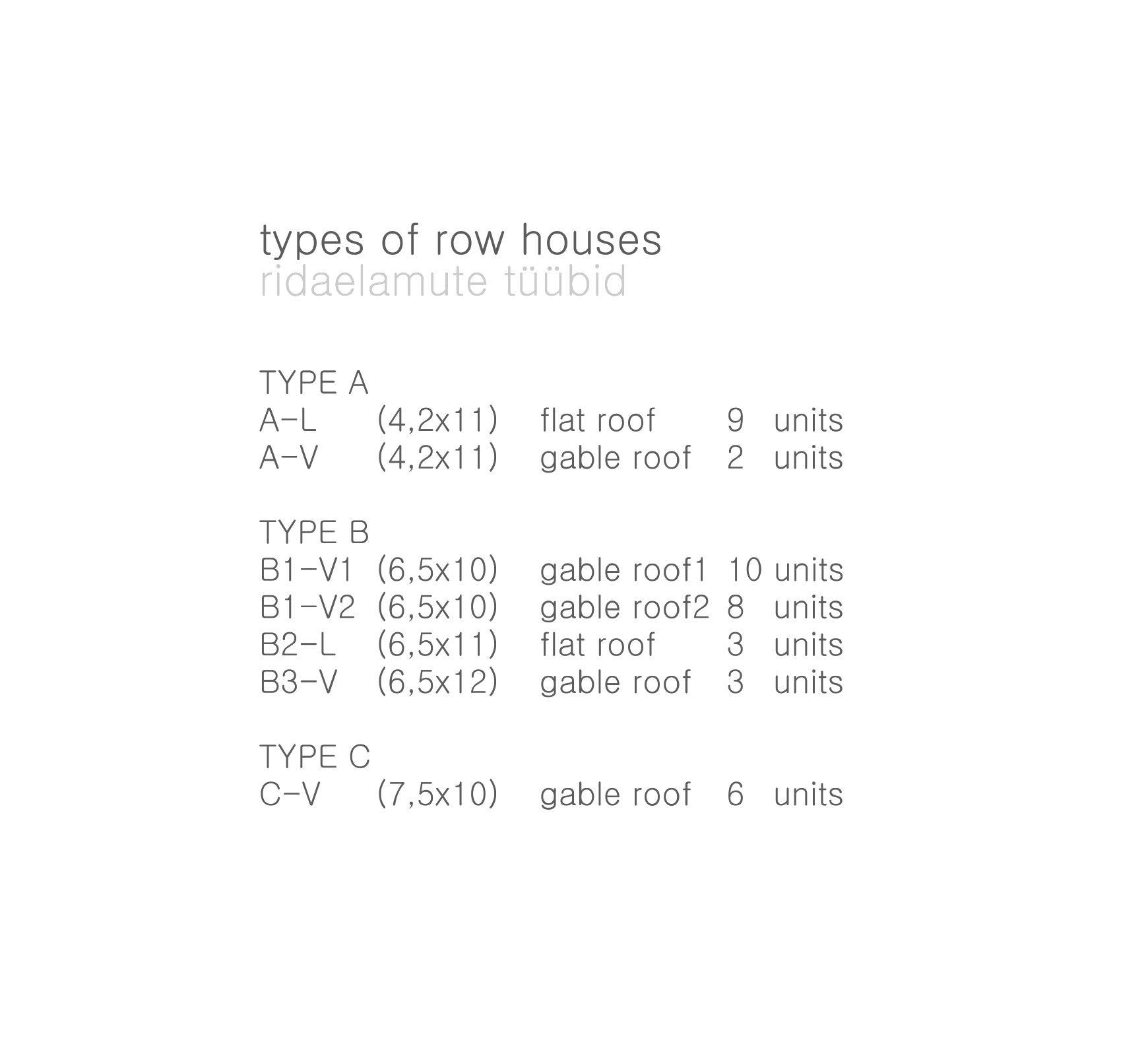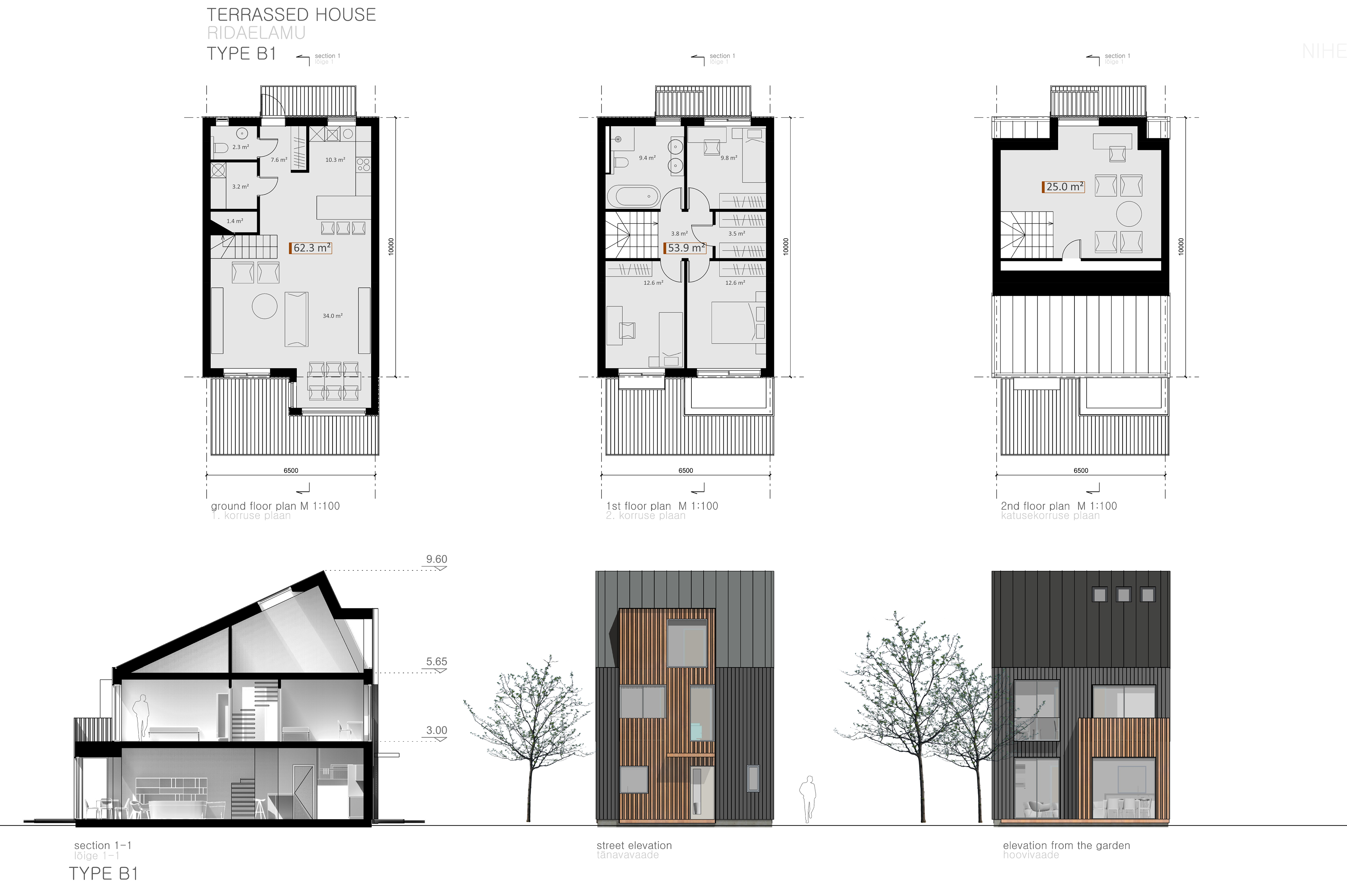 (The terraced houses are partitioned to avoid the monotony of the block. All the terraced houses have balconies and separate storage rooms. Parking facilities have been solved with underground parking that provides greater security and gives more comfort and opportunities for pedestrians on the street level. The main idea with the design of the prefabricated houses was to play with proportions of the buildings, and, at the same time, expose their natural materials. Different buildings use same composition principles but are carried out with adjusted proportions according to building sizes.
The facades are covered with wooden boards that have different finishes and profiles. All the windows and door frames are wooden-aluminium and painted grey on the outside. Facade composition is based on two harmoniously contrasting materials, darker and lighter wood, and joining accent detail. The siding is chosen to be 140mm and 35mm wide. The accent is 10 mm thick galvanized metal lining around lighter boarding. Darker boards act like a calm background, whereas lighter boards with windows form the balanced composition.