MULLIKMÄE
design
 Ars Projekt: Rasmus Tamme, Kristina Oolu
role 
architect
location
Rakvere, Estonia
type
private residence
area
500 m²
year
2015
status
design project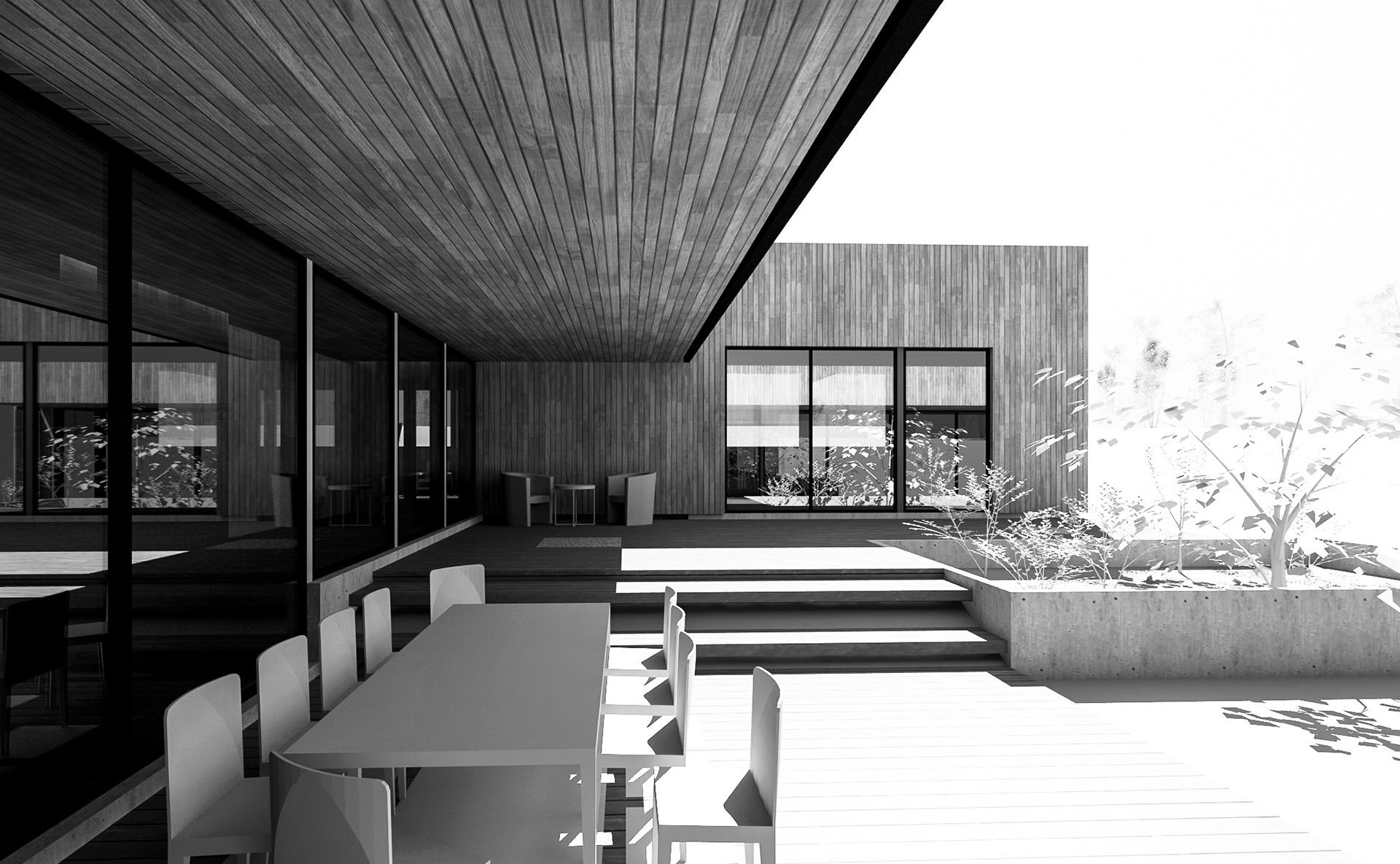 Mullikmäe is a private residence, designed on a sloping site just outside of the city of Rakvere. In a naturally beautiful area, the idea of the design was to gracefully sit into the location with modest appearance, but which would, at the same time, provide stylish, comfortable and spacious living.
The project distributes the room program into two levels following the natural slope of the site. From the street side the two-levelled entrance façade welcomes the homeowners. Here you can drive inside the garage to park and take the stairs up to the second level into the living rooms. The upper level is divided into 4 different purposeful areas- the living block, the bedroom block, the spa area with a pool and the courtyard connecting the previous three. The courtyard opens toward the southwest with the opportunity to enjoy the sunlight starting from noon and ending with the sunset.
The materials also follow the rules of modesty and simple elegance. The ground level connecting with soil is from high quality exposed concrete. The upper level is from prefabricated wooden elements covered with narrow vertical wooden cladding. The blocks of living areas appear as simple wooden volumes cut with glass surfaces which frame the views from the interior toward the surroundings.