design
Ars Projekt: Rasmus Tamme, Kristina Oolu, Karolin Kõll

role 
project architect
location
Tallinn, Estonia
type
private house
area
169 m²
year
2017
status
finished
photos
Adriano Carafoli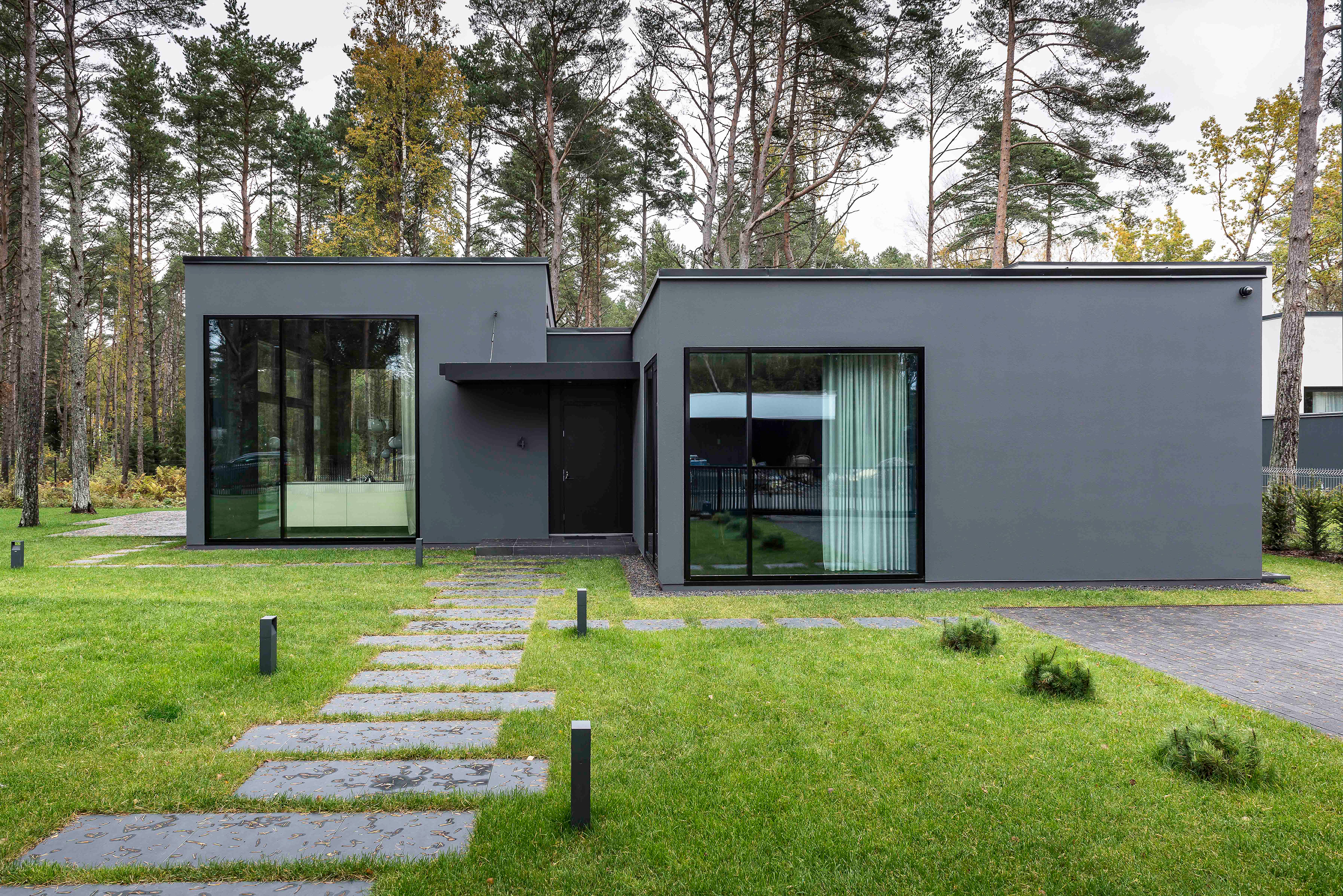 Initially the Villa Verzun was designed to be a summer residence on the edge of Tallinn, just a few hundred meters from the seashore. While all the surrounding contemporary houses strive for white functionalist pure volumes, this house needed to include the depth and elegance of darker colours and materials, inside and out. Eventually, the family decided to make this house a permanent home for themselves. The house became a reflection of minimalism and confidence.

The house consists of two rectangular volumes shifted apart in different directions but connected by a corridor passing through the house. On one side of the corridor the higher volume accommodates the kitchen, dining and living room area, and on the other side, the lower and more private volume includes 3 bedrooms with bathrooms and utility rooms. Because of the keen wish to use dark colours in the interior, it was necessary to balance the interior climate with as much daylight as possible. Also, the large glass surfaces act as screens, framing the natural pine forest with all its greenery. Furthermore, the hidden frames of the glass facades unify the interior and the exterior landscapes. The outside becomes part of the enclosed living space.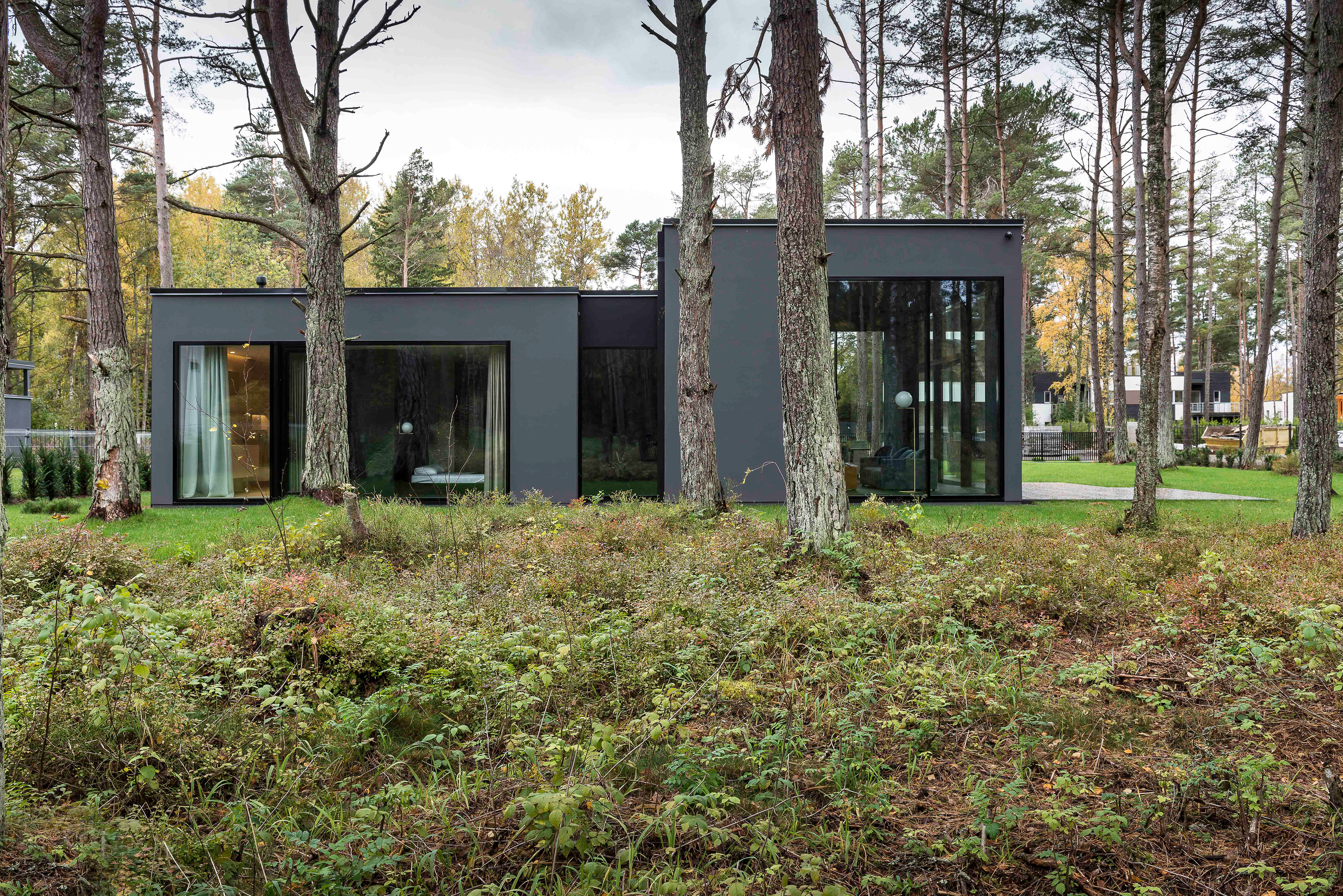 The main structure of the house is from prefabricated wooden elements. This made the construction fairly easy and the main structural volumes could be erected in a rather short period of time. The main volumes of the exterior are rendered dark grey and all connecting elements and volumes are black-coloured metal. The terrace surfaces and pavement are from black natural stone.
The integration of the house and its environment and their cohabitation played an important role in the design of the project. The design sits in the natural landscape, most of which has been left untouched. One of the favourite aspects of the design for the family living in it, is being able to enjoy the greenery and the fact that it absorbs into the house in such an unrestricted way.