C

reative Industries Quarter in Kuressaare
location
Kuressaare, Estonia
type
thesis
project
thesis supervisors
Ott Kadarik, Mihkel Tüür
area
15477 m²
year
2014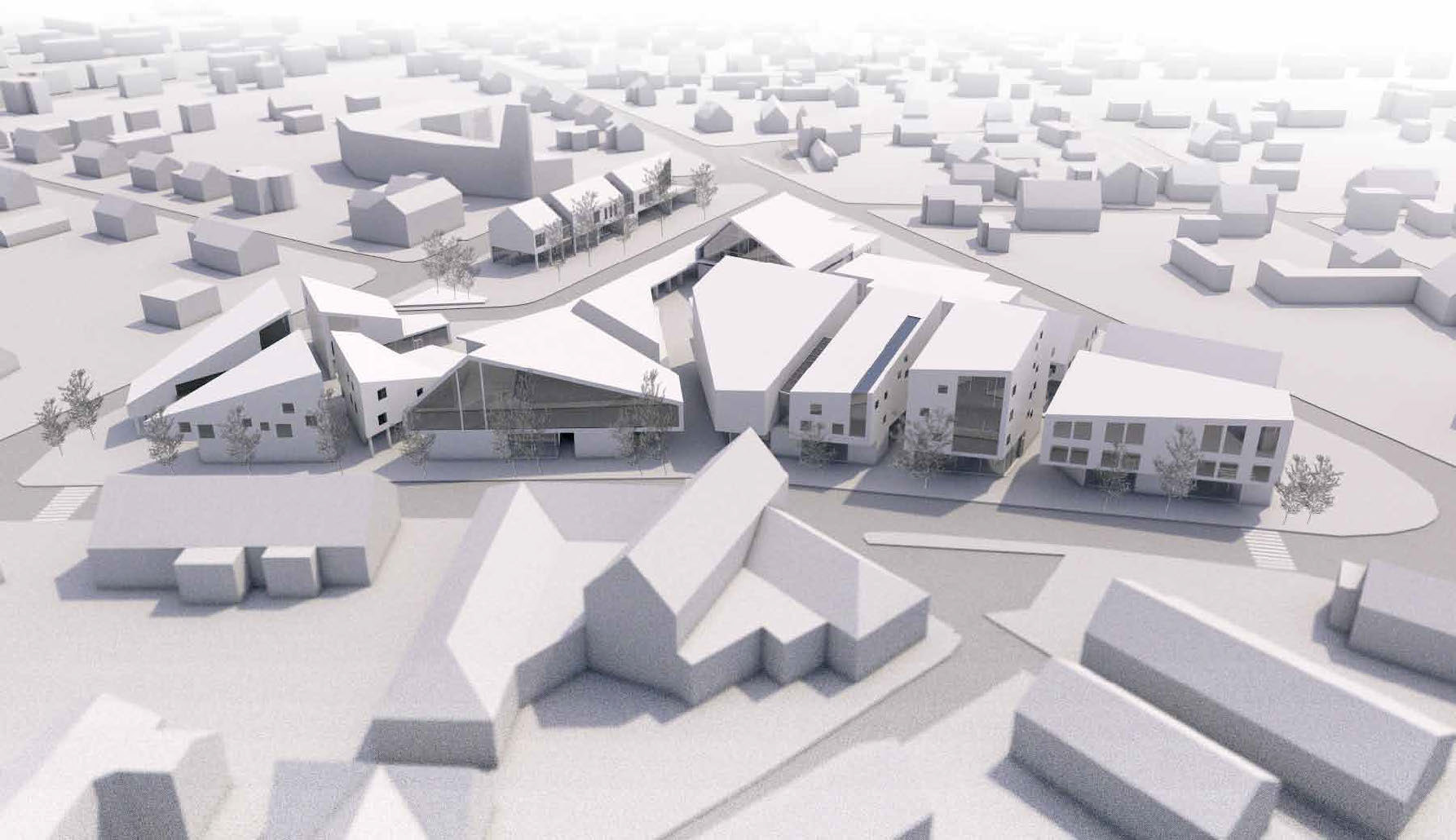 The aim of the thesis project Quarter for Creative Industries was to give a perspective to an old and undistinguished area with an important location in the small Estonian town called Kuressaare.
The planning project covers a triangular area at the intersection of two main streets, Pihtla and Tallinna street. The location is an intersection point for several communal roads entering the city. A century ago, this area was barely considered to be inside the town borders. Today it is situated in the geographical center of the town. Considering the urban development, it is located at the edge of the center and oldtown and is followed by residential areas.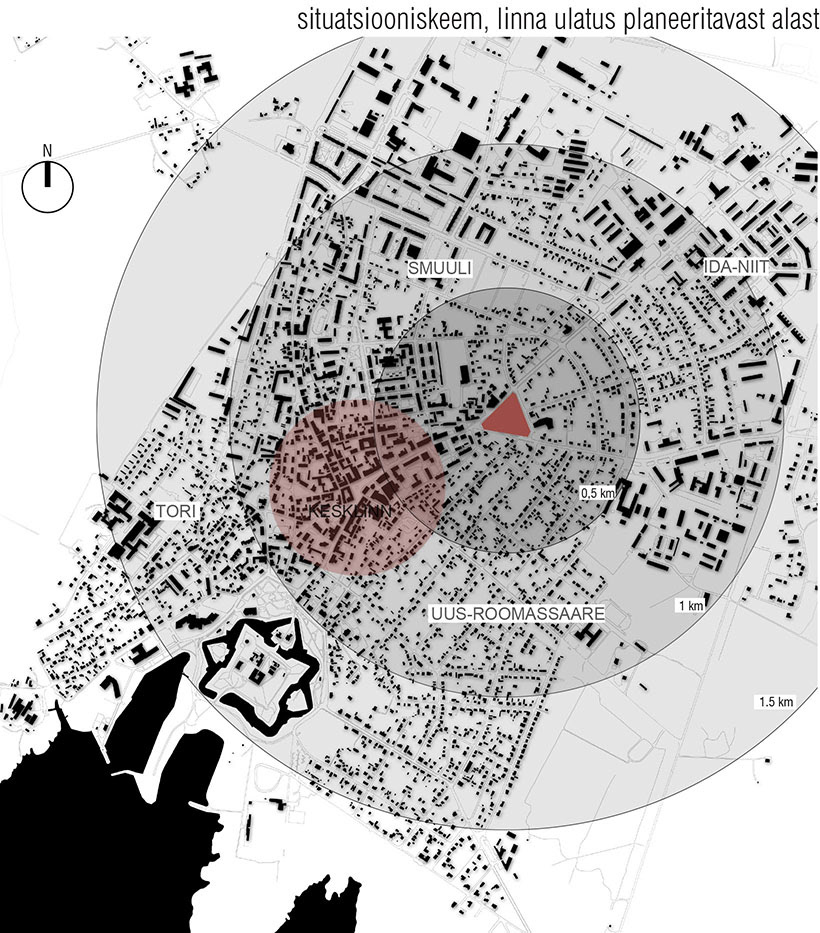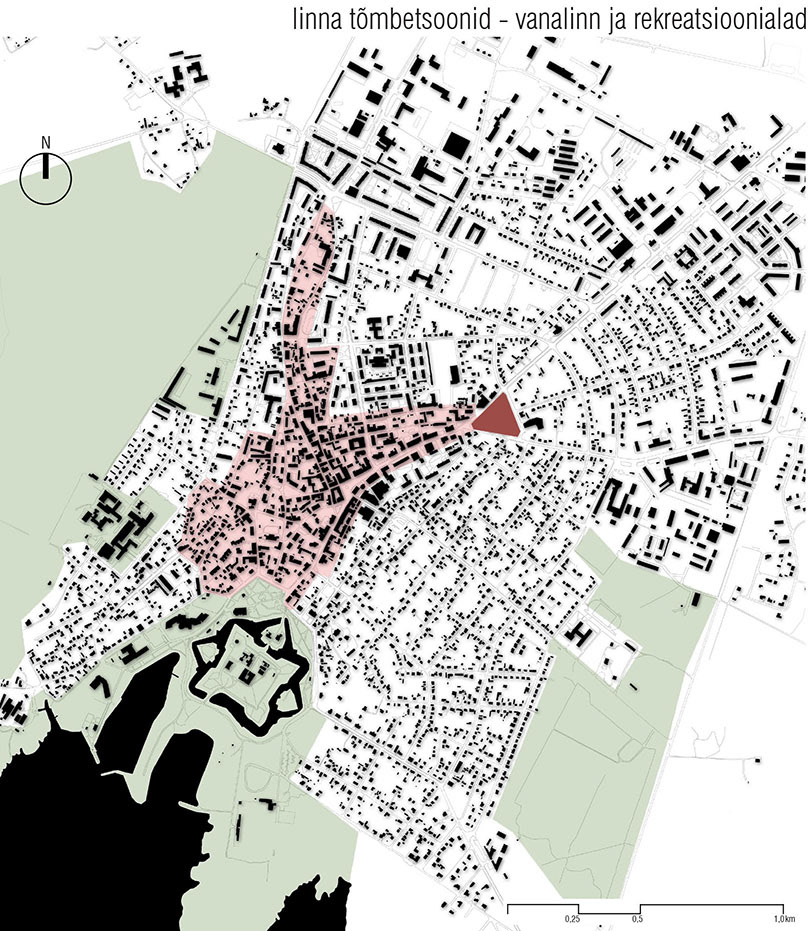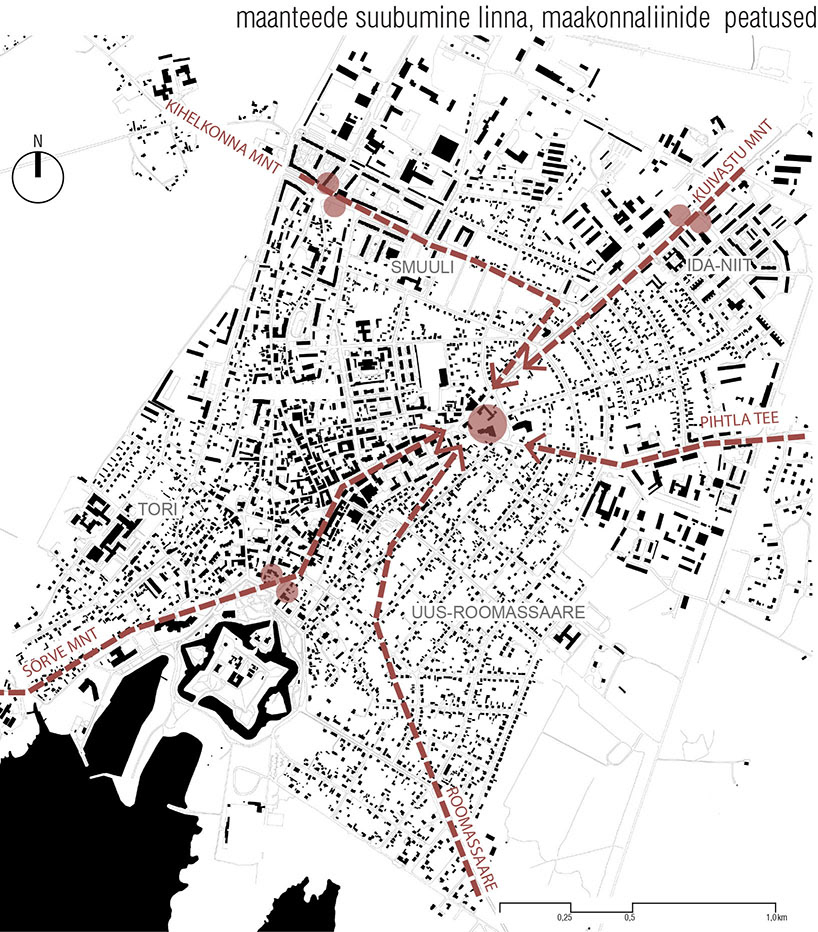 URBAN ANALYSIS FOR THE QUARTER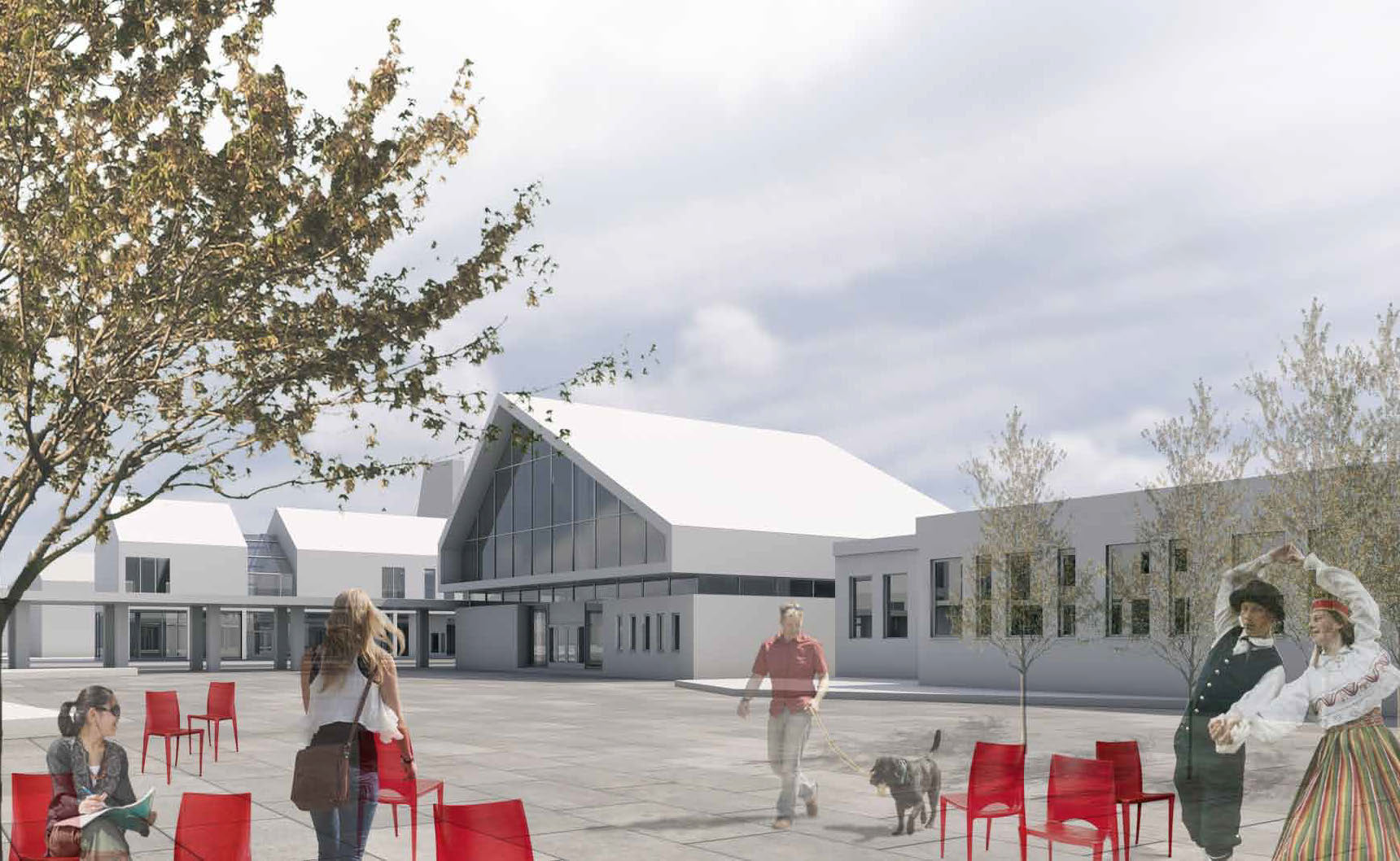 Tallinna and Lossi streets together with the central square make up the axis of the town center. These, together with the medieval fortress are said to be signs of Kuressaare. The sign of a town is defined as visually attractive, architecturally meaningful and easily recognizable shape on the map, which has an important role in the urban environment. This design could be considered as an intent to create a gateway for this axis which leads us through the town center and ends with the medieval fortress.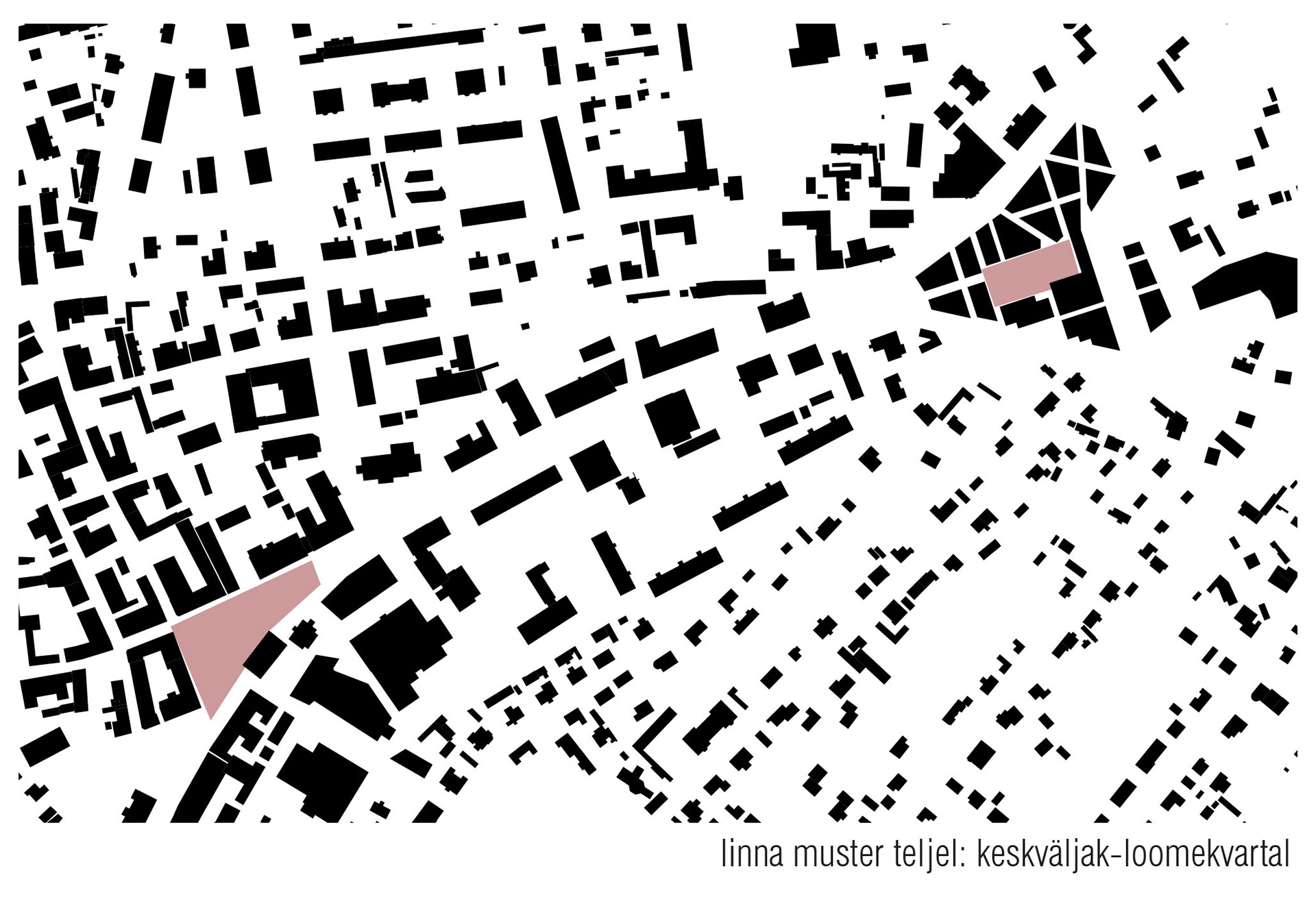 PATTERN AND SQUARES ON THE AXIS OF TOWN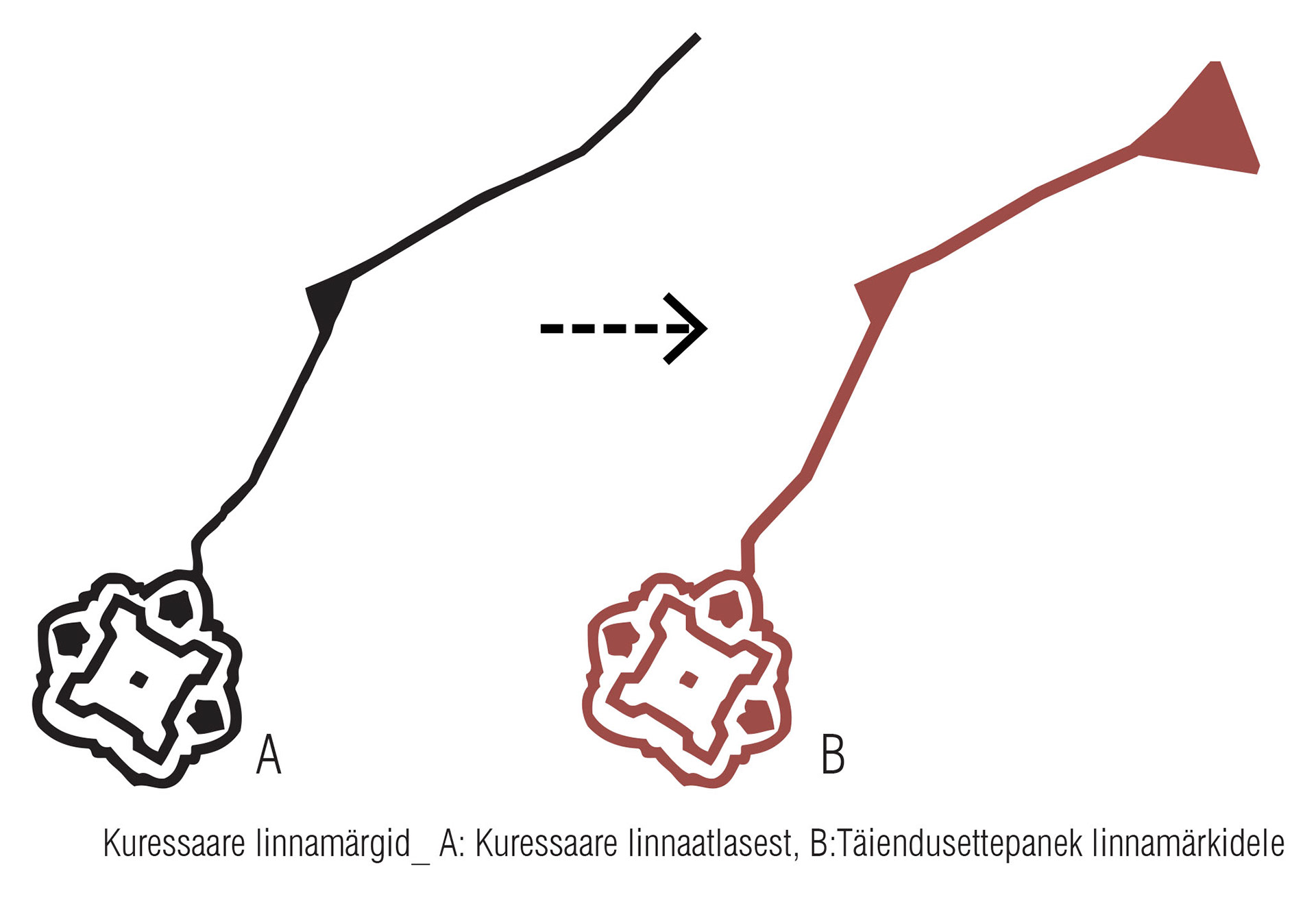 COMPLETING THE SIGNS OF THE TOWN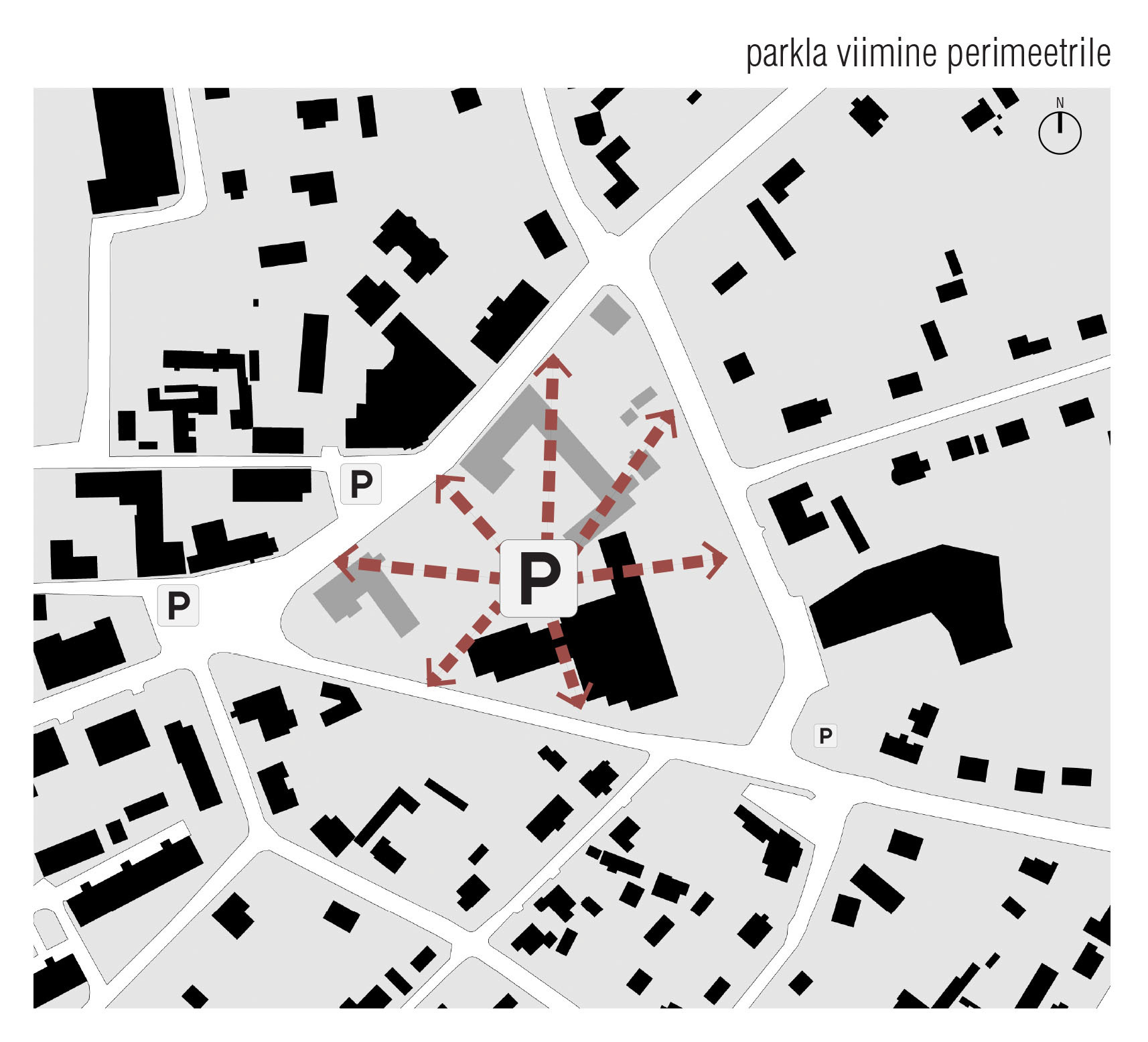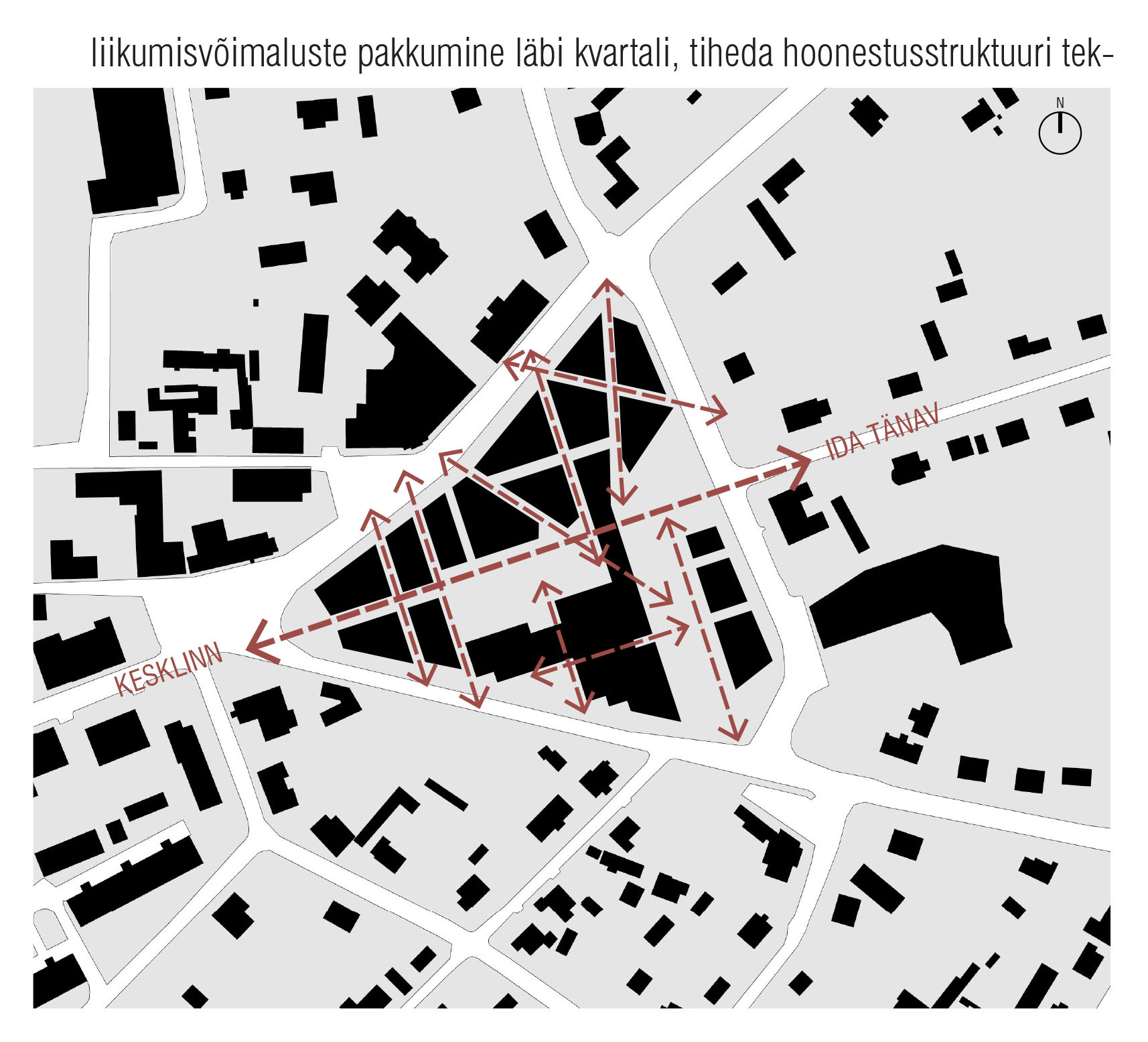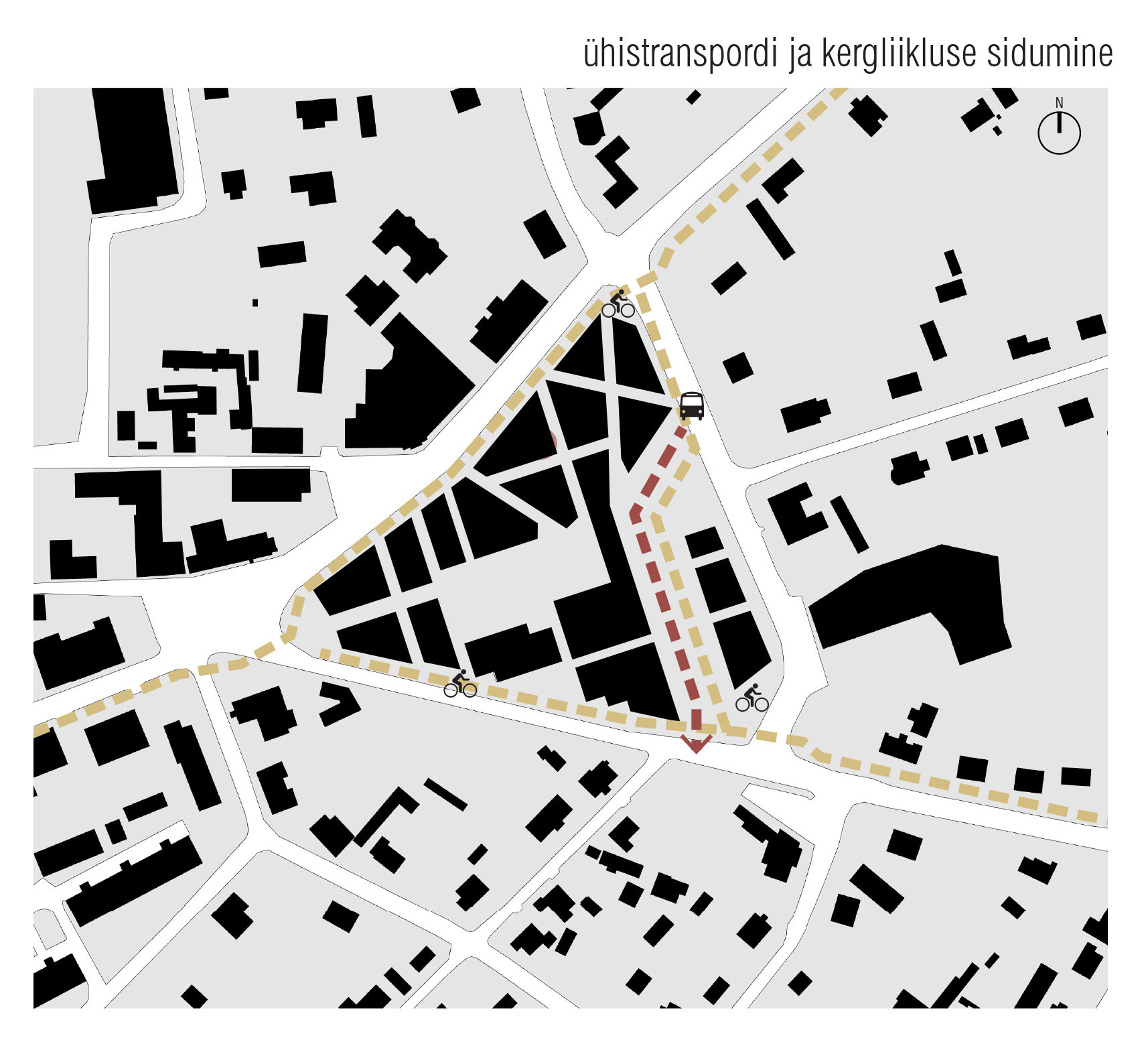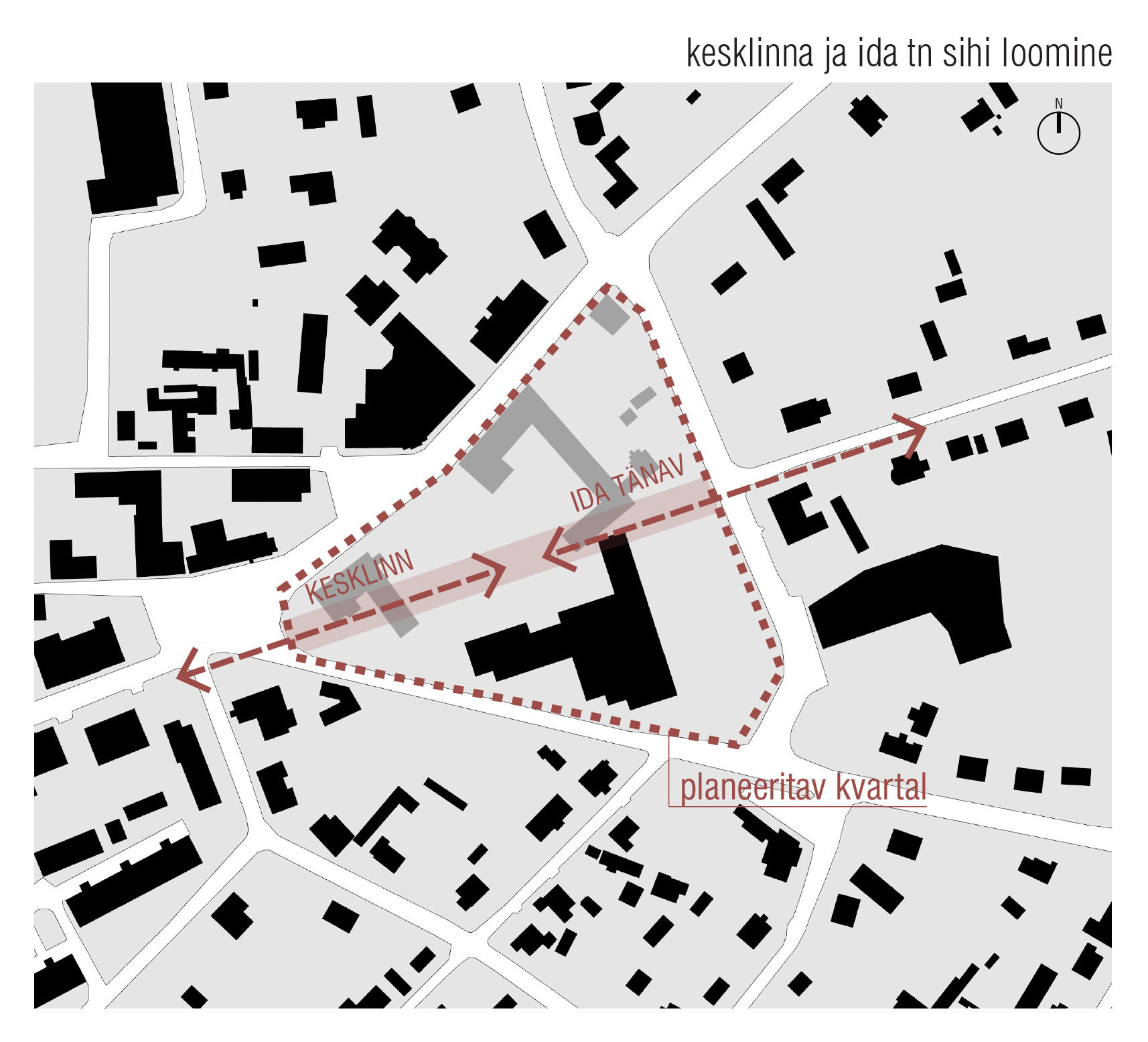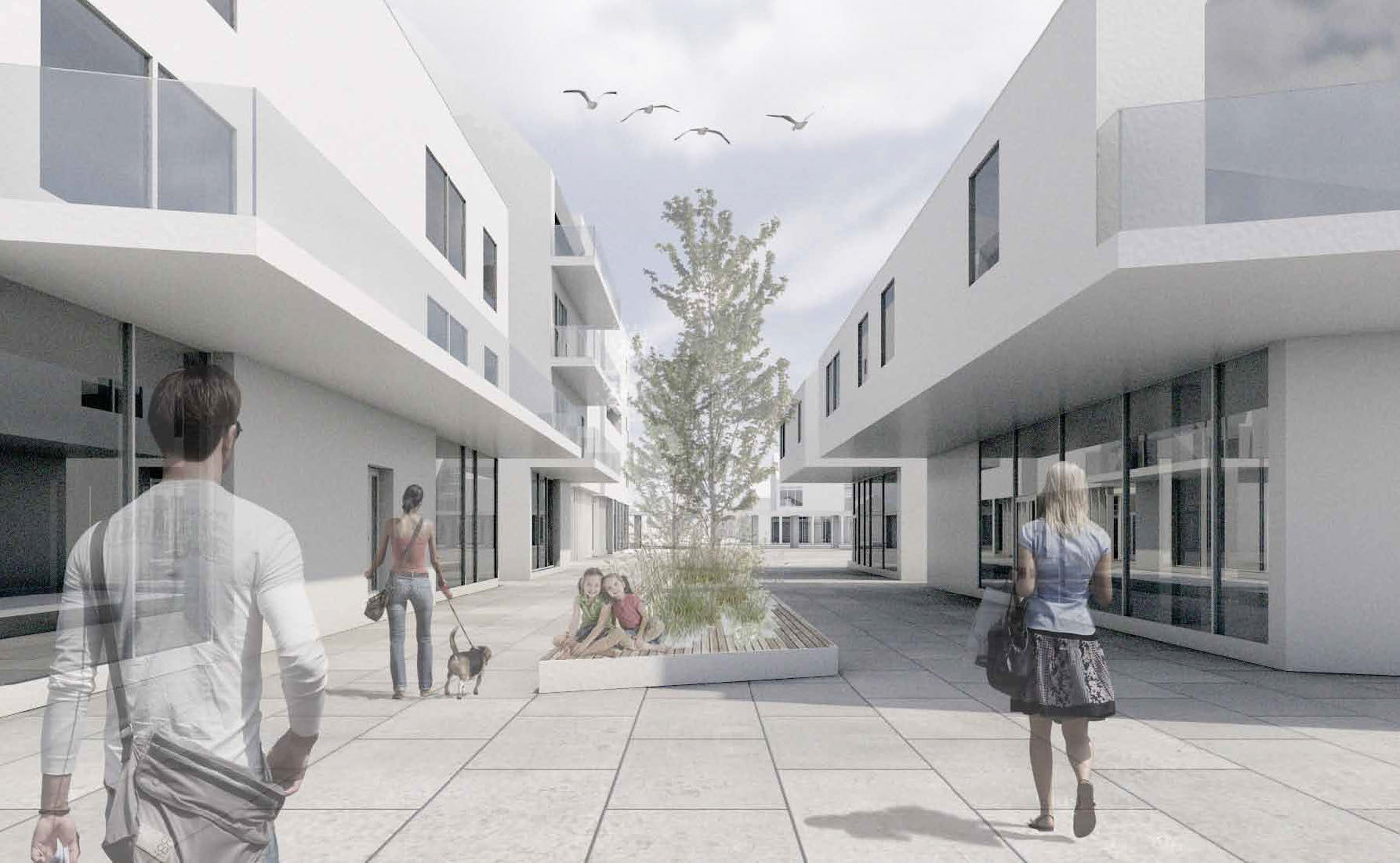 MAIN ENTRANCE INTO THE QUARTER FROM THE CENTER
The idea of a creative quarter emerged from the obvious need for an attractive and a comfortable space  which not only presents different opportunities for people but also acts a representative space for the town itself. The Quarter for Creative Industries is meant for creation, work, leisure and entertainment, for which the location is a huge advantage.
An old bus station is situated in this planning area. Once a fully functional bus station building over time as the city mordernised it partly lost its functionality, as the technical era is taking over. With this design project not only is the bus station function preserved, but the building will be given new functions, which will revitalize the whole area. Thanks to the bus station, the quarter will be act as a gateway for locals who are travelling, people coming in from the countryside and for tourists.

The key elements for this design are directions, routes and tracks of different phenomenon, which have given the quarter the structure that it has. The quarter could be seen as a huge building with a living room in the middle (the square) and other rooms on the perimeter, where every single room has an important role to play for the whole of the area. The designed area is seen as separated on the outside, but it is actually an interactive and coherent complex on the inside.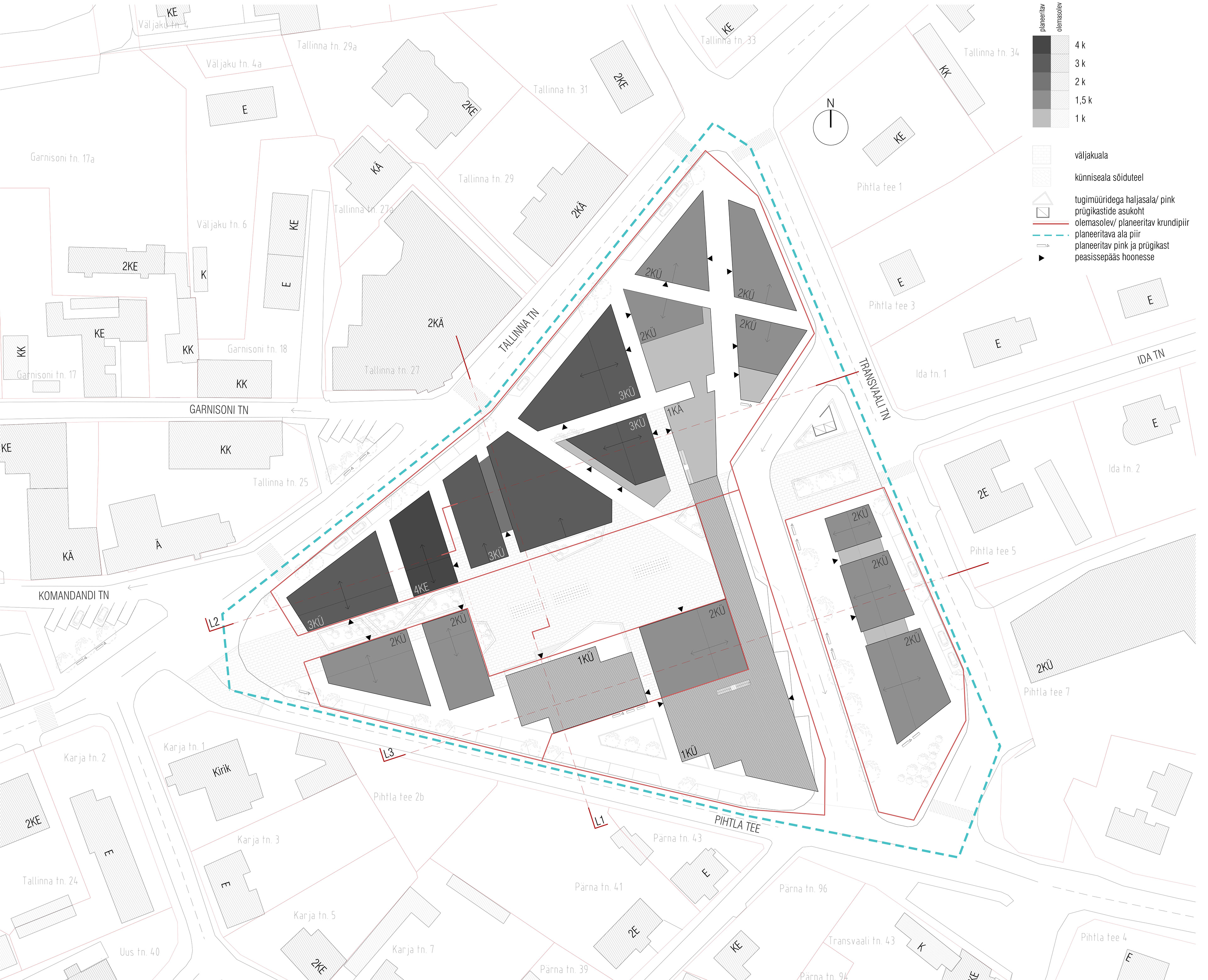 MASTERPLAN AND INSERTING THE EXISTING BUILDING INTO THE NEW PATTERN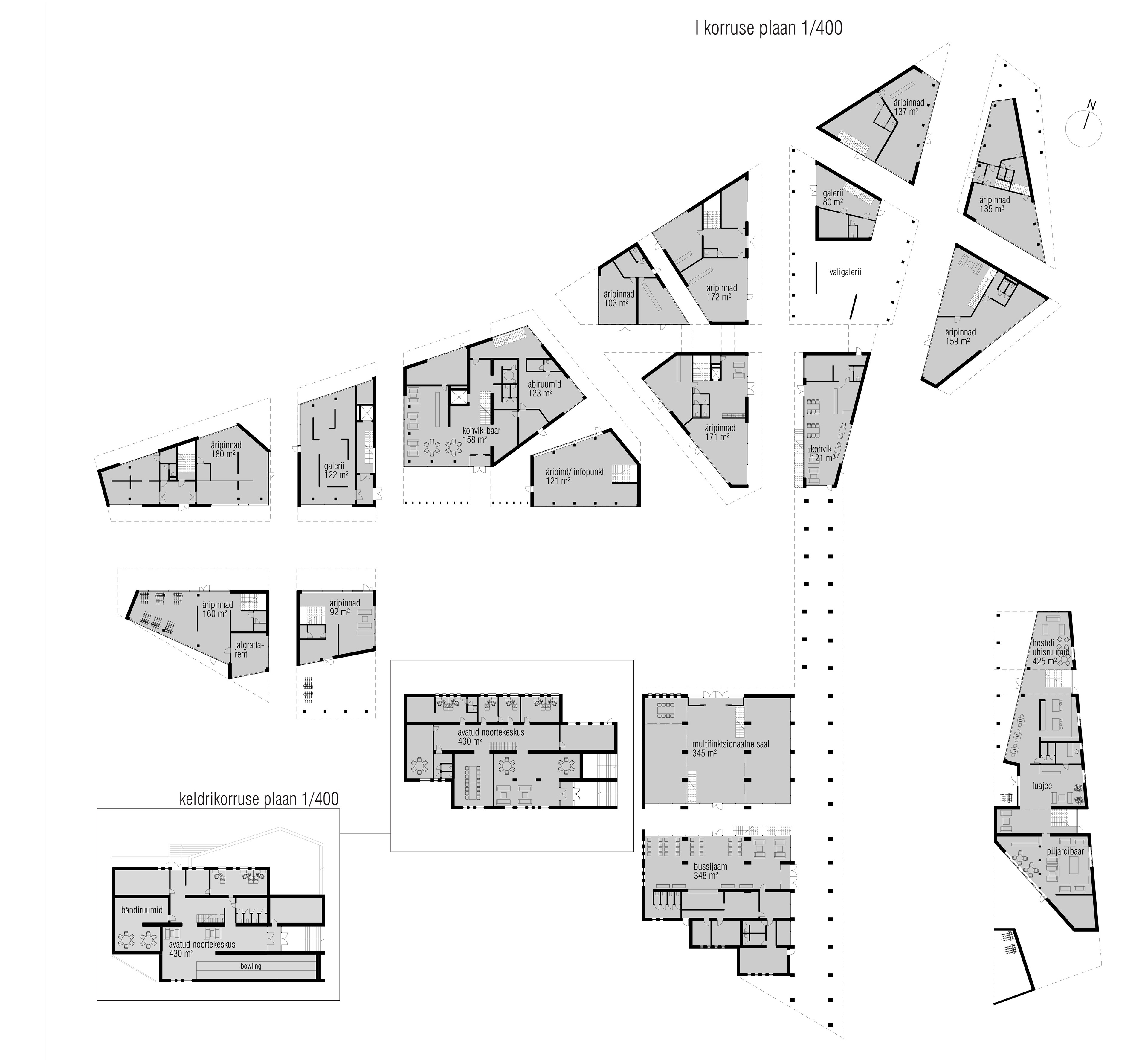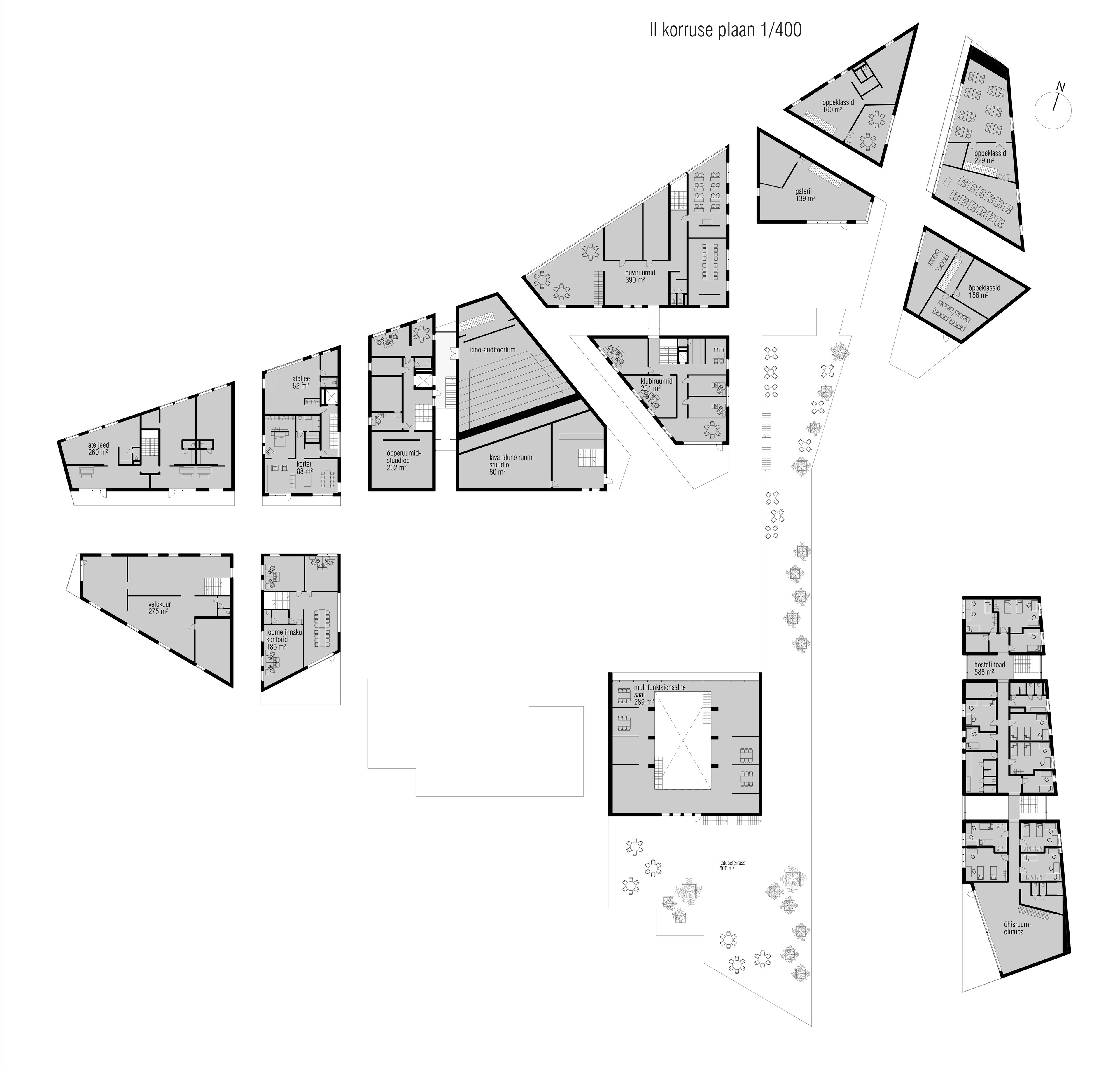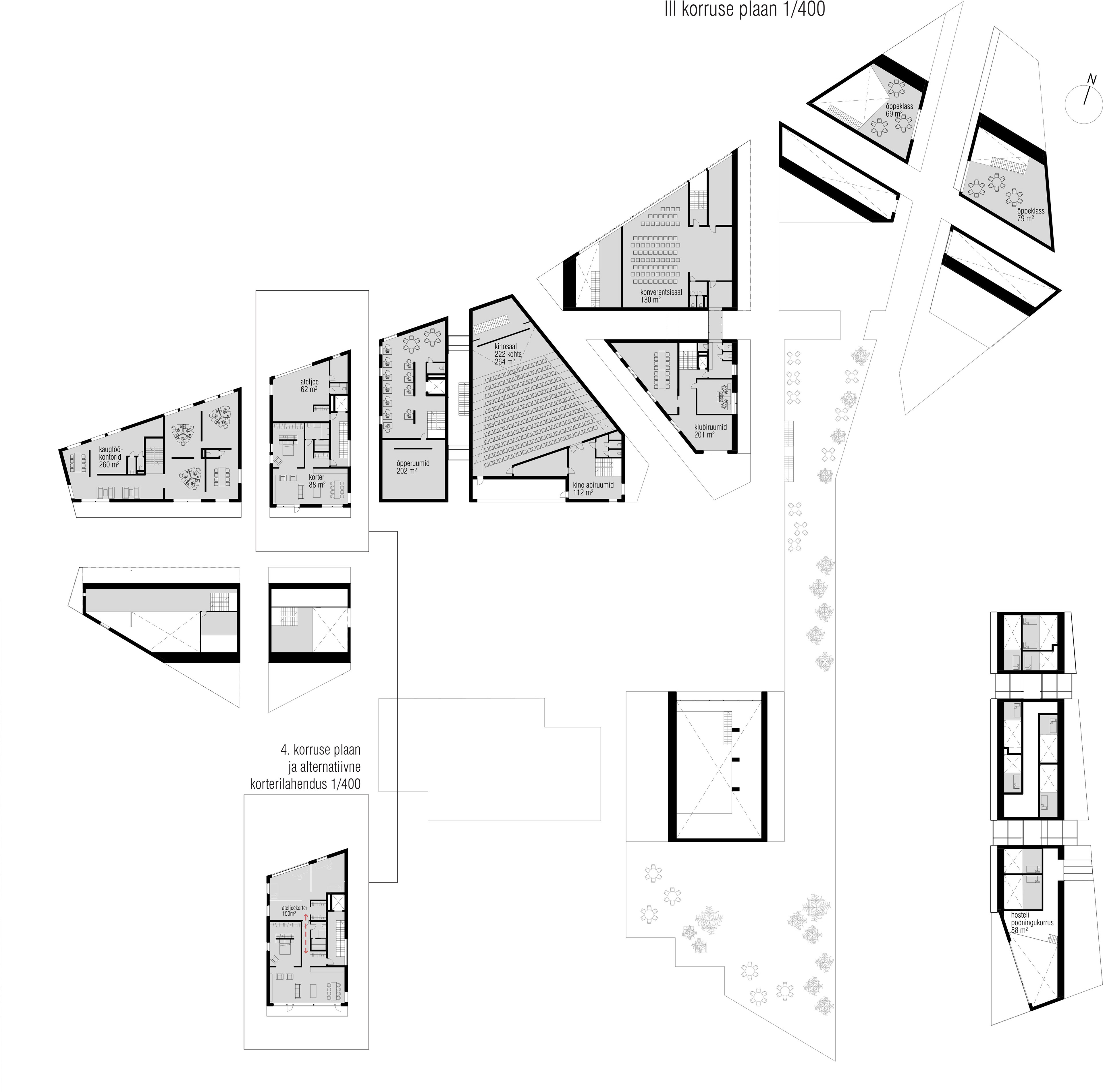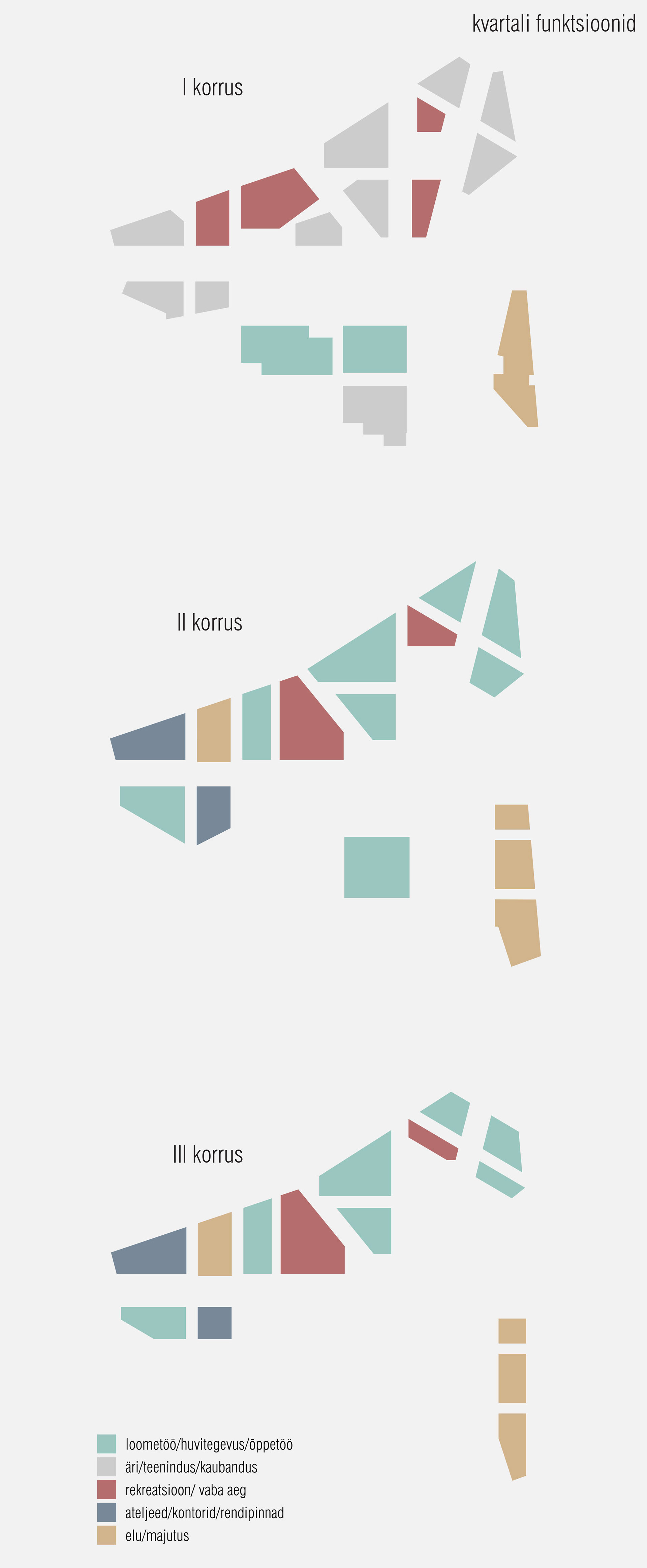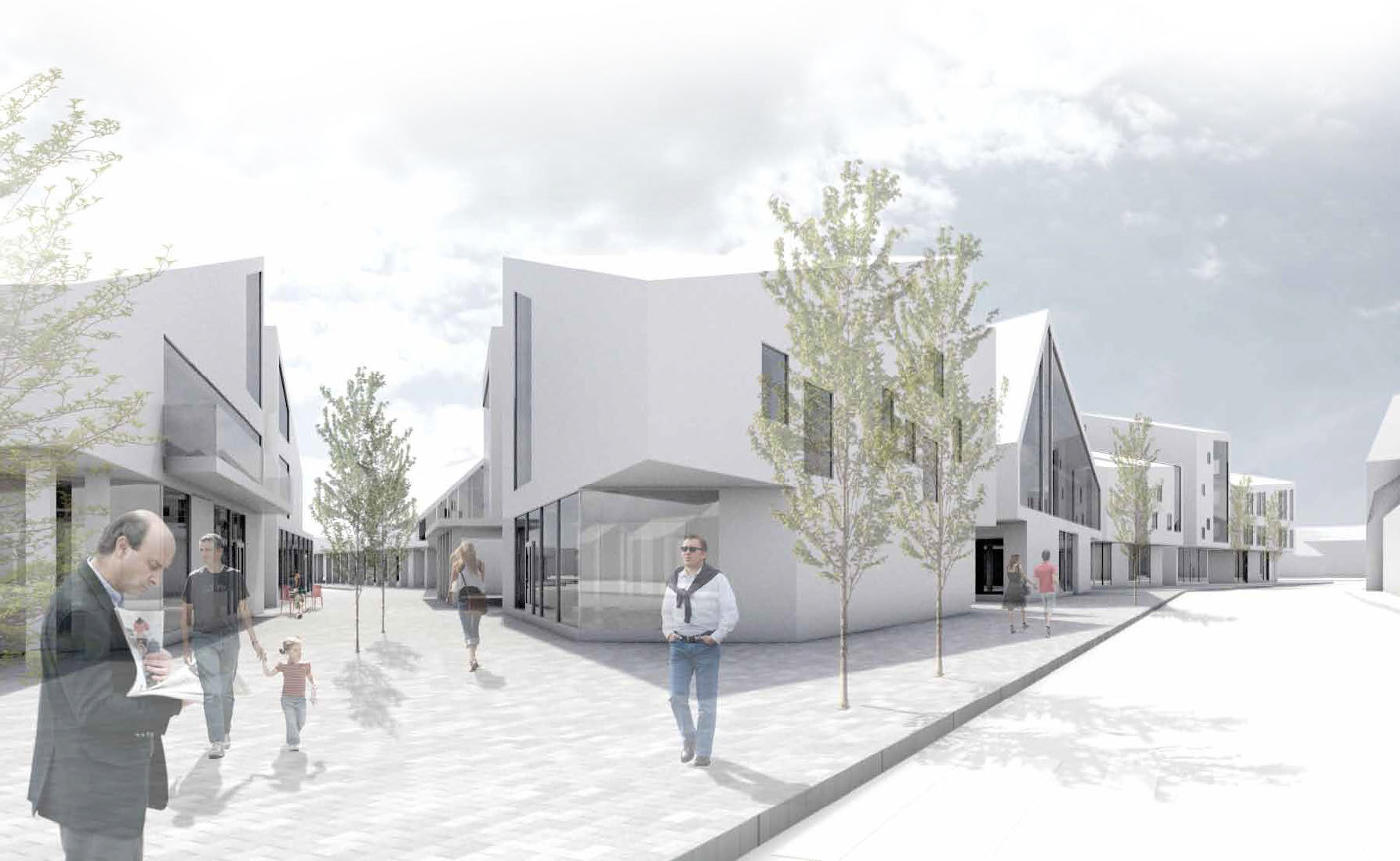 MAIN ACTIVITIES IN THE QUARTER